How quickly when you get a kink in your neck do you notice it?
Pretty immediately right?
I mean, it SCREAMS for attention.
If you sleep wrong and wake up with a sore neck, you'd take action and give yourself a well-deserved massage, am I right?
Or use your puppy eyes and ask your partner for one…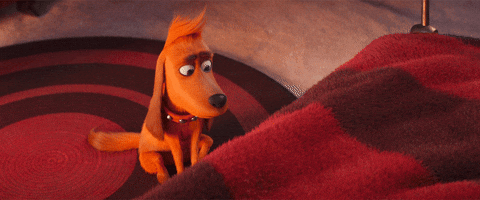 Well, just like with any other part of our body that experiences tension and pain due the pressures of life…
Our pelvic floor can get painful muscle spasms too! (And if you're experiencing vaginismus, you know ALL about that, I'm sure…)
But there's something about that part of the body that's different!
Kinks in the vagina are hard to notice!
And when they're not addressed in a timely manner, the spasm spread and create a sense of tightness in the surrounding area.
When penetration is either painful all around (sometimes like a burning or stabbing sensation), or you notice one particular area of your pelvic floor muscles is painful, you may have kinks that need to be massaged and loosened.
These are called trigger points and the practice of relieving that tightness or pressure is called trigger point release.
Although it can be uncomfortable in the moment, the results can be absolutely heavenly!
It can create an immediate sense of relaxation, like your vagina got a spa day.
During the core of my vaginismus journey, when I really was in the deepest trenches of the tightness, I didn't know about trigger point release…
I only used this technique during the end of my journey and experienced the magic and relief of this internal pelvic floor massage.
I STRONGLY encourage you to utilize this technique independently, or along side your dilating practice, so you can experience the UNREAL benefits sooner than I did.
So how do you do it?
Trigger point release is typically done with a special tool separate from the dilators you may be using.
And your fingers can be sufficient for the shallow points within reach, but your fingers won't be able to get to the deeper areas.
So…
An appropriate tool is an S-shaped wand – it makes it easier to reach deeper trigger points because of its curved shape.
Typically, you can start to relax your trigger points at the end of your dilating practice using an S-shaped wand only once you can insert at least the second size dilator.
First, find which points are tender by using your wand to gently press and release as you move clockwise or counter- clockwise along your inner vaginal wall.
When you come across a painful spot, apply only enough pressure to that point, as though you're testing a tomato for ripeness.
Gently, not like this…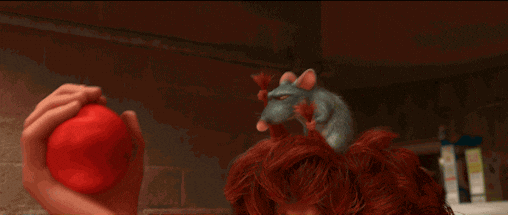 Hold the pressure there while moving your knee towards and away from the surface you're laying on until the trigger point stops hurting. Then, stop the movement, release the pressure and move to another area.
Continue finding spots that are tender, along both the shallow and deep areas of your inner vaginal wall.
To do trigger point release, a great S-shaped wand you can use include is a Pelvic Wand by Intimate Rose.
I came across Dr. Amanda, a Pelvic Floor Specialist and President at Intimate Rose, who entered this field after a life-changing personal accident.
She was already a paediatric neurology specialist when the downfall of her life (literally jumping into the water) had her shift gears completely.
During her own healing of her pelvic floor, she thought the tools on the market were lacking, so she helped create a pelvic wand that she would feel comfortable using herself.
The original pelvic wand looks like this!
This is what I have to report about this original one as well as the newer Intimate Rose Pelvic Wands:
Shape
This is the most important attribute to look for, as you want to make sure it allows you to reach both the shallow parts of your pelvic floor muscles and the ones that are situated deeper in your vagina.
Out of all of the wands I've come across so far, the Intimate Rose Pelvic Wands have the best shape as their wide curves really help you get to the deepest and most hard to reach muscles.
Believe me, you don't want to have to strain yourself to make sure you hit the spot. That only adds more tension and pressure in your body, exactly what you're trying to avoid!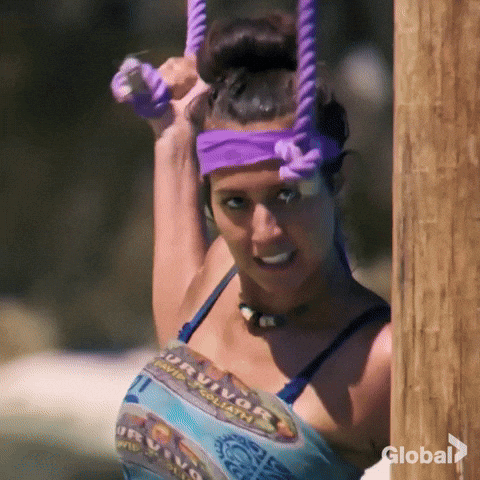 AND, I know what you're thinking… NO, the whole wand doesn't need to go inside! In fact, you need to insert the wand only up until its first curve!
As well, each end of the pelvic wand serves its own purpose.
The wider end is designed to be used vaginally, and the narrow end is specifically for use rectally, or for shallow muscles vaginally.
I haven't used the pelvic wand rectally, but did find that the narrow end was more comfortable for those shallow muscles in the vagina.
So I give the design of this wand 2 thumbs up!
Newer Vibrating Pelvic Wand
You can also get the newer version of the Intimate Rose Pelvic Wand which has the same shape, has 10 different vibration options and is re-chargeable.
Why is vibration helpful in this practice, you ask?
Soothing vibration, in combination with gentle pressure, helps to improve circulation and relax the pelvic floor muscles for more effective healing and pain relief.
Studies show that vibration assists not only in reducing pain but improving blood flow in muscles, which is beneficial in healing and restoring muscle function.
So this feature may help speed up your process!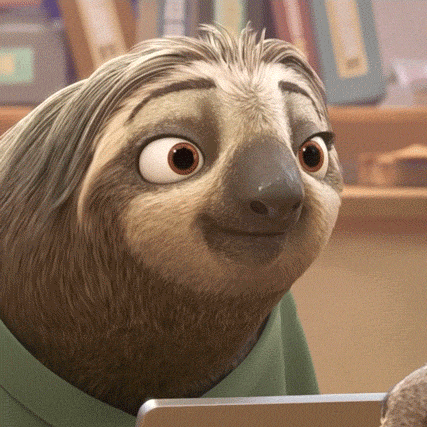 Pretty sweet, right?
This newer version of the wand is also super pretty – a teal colour.
The way you work the wand is using the buttons near the middle of it, which I found to be a comfortable location while using the wand internally.
Press the power button once to turn the wand on and off. And press the vibration button to cycle through the 10 vibration patterns.
Here are the 10 vibration modes, elegantly demonstrated below in my own language:
1. brr-brr-brr-brrrrrrr (repeated for a while) and then brrrrrrrrrrrrrrrrrrr
2. brrrrrrrrr
3. brRRRRRRRRrrrrrrrr-brRRRRRRRRrrrrrrrr
4. brr-brr-brr-brrrrrrr (repeated for a while) and then BRRRRRRrrrrrr
5. BRRRRRRRRRRR
6. BR-BR-BR-BR-BR-BR
7. BRRR-BRRR-BRRR-BRRR-BRRRRRRRRRRRRRRRRRR
8. BR-BR-BR-BR-BRRRR
9. BRRRRR-BRRRRR-BRRRRR-BRRRRR
10. br-br-br-BR br-br-br-BR br-br-br-BR
My favourite for internal vibration is number 3 and for external clitoral stimulation (because why not use it there too!), is number 7.
Newest Temperature Therapy Wand
You can also get the newest version of the Intimate Rose Pelvic Wand which is the temperature therapy one!
This wand assists in releasing painful trigger points in the pelvic floor using soothing warm or cold temperature in combination with the gentle pressure.
The warmth helps to improve circulation and relax the pelvic floor muscles and you may find this sensation generally soothing for you overall.
I have found this to be the case for most people who have tried it and shared their feedback. I mean, many of us LOVE being warm and cozy overall!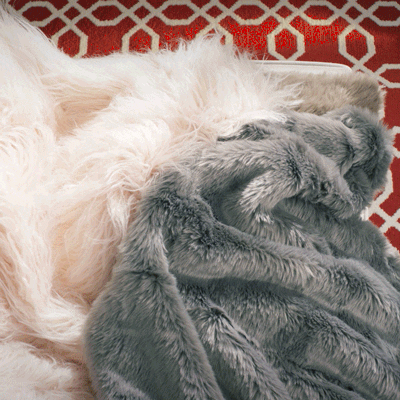 On the other hand, you may prefer the cold temperature instead some days.
I found the cold to be pleasant on the vulva, but I didn't prefer the cold internally. I found using it internally made it more difficult to fully relax my pelvic floor muscles – and still, I can see how for certain bodies the cold CAN be soothing internally as well.
This is what it looks like – it's yellow!
Interestingly, it is quite a bit heavier than the standard and vibrating wands. Where the standard wand is the lightest, the vibrating one is slightly heavier and the temperature therapy one is quite a bit heavier than that.
How do you use it?
For heat therapy, run the wand under warm water for 1-3 minutes to warm it. Do not boil, microwave or use any other method to warm the wand.
For cold therapy, place the wand in the refrigerator or freezer.
For both cases, prior to use gently wash the wand with warm water and mild soap.
Material
This is the second most important attribute.
The Intimate Rose Pelvic Wands are made from a smooth, body safe, medical grade silicone that's 100% BPA free.
And it's not plastic which, as I wrote about here, is less than comfortable especially for dilators!
Feel of Material (Touch)
The 2 types of feel of silicone products are a matte-like feel and a glossy-like feel.
The Intimate Rose Pelvic Wands have a matte-like feel of the silicone, which makes them silky smooth and soft to the touch. When you run your fingers along the surface, it's as though you're touching a silk-like texture. The wand can slip around your palm and fingers effortlessly.
I inquired with Dr. Amanda and she shared that the matte-like finish of all Intimate Rose products was specifically used to protect delicate skin and sensitive scar tissue in the perineum and inside the vagina.
Ease of Cleaning
I find that these pelvic wands are easy to clean with gentle soap and warm water.
When it comes to cleaning, it's important to clean and dry any intimate tool or toy thoroughly, as bacteria CAN grow on damp surfaces.
In your drying, I urge you to pay special attention to any contours in the silicone, like the Intimate Rose logo, to make sure the entire surface is dry before you store the wand away.
Place of Manufacturing
The Intimate Rose Pelvic Wands were designed in the USA and manufactured elsewhere.
Packaging
They come with a dark purple velvet pouch to store them in!
Price (in USD)
The standard Intimate Rose Pelvic Wand is $30, the vibrating one is $60 and the temperature therapy wand is $50.
Because I wish I knew about this product since the start of my vaginismus journey, I partnered with Dr. Amanda to spread the word about it AND get you a discount!
By clicking here, you'll automatically get a $5 discount from any product you purchase from them. Also, you can use the code KATRIN at checkout to get the $5 discount.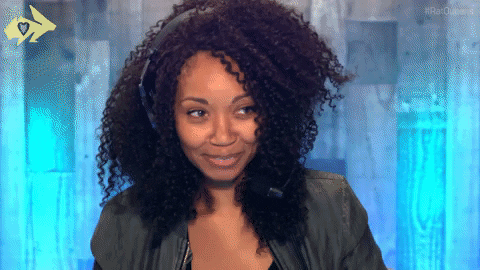 So…
What do you think about trigger point release?
Please comment below with your thoughts, questions or objections about anything I shared!
As well…
As part of the Pain Free and Intimate Recipe, I've put together video guidance on EXACTLY how to do trigger point release.
It's also part of the stand-alone online course called "Pleasant And Effective Dilating".
Also, I want to congratulate you for committing to your healing journey by doing your research and reading this!
Starting is the hardest step and that means you're well on your path to healing! Celebrate that fact today… Book a nice relaxing massage maybe? (That is my go-to!)
And if you haven't gotten your hands on my free online course yet, get "Putting Vaginismus In The Past" now.
To your pelvic floor relief!
– Katrin, with Love