A few weeks ago, my partner had surprised me with a massage table.
Early this morning, my wake-up call was his warm embrace, followed by a whisper in my ear…
"If you get your gorgeous body on the massage table in the next 15 minutes, you're in for a treat."
Mmm-hmm.
Am I dreaming?
With no hesitation, I rolled off the soft bed I had been melting into all night and let the firm massage table hold the weight of my body.
"What a perfect beginning to a Monday morning", I thought.
He put on some instrumental music, took the cap off of my now-favourite massage oil and did his magic.
The massage was painful, yet satisfying.
The tension from every day life just builds up, wouldn't you agree?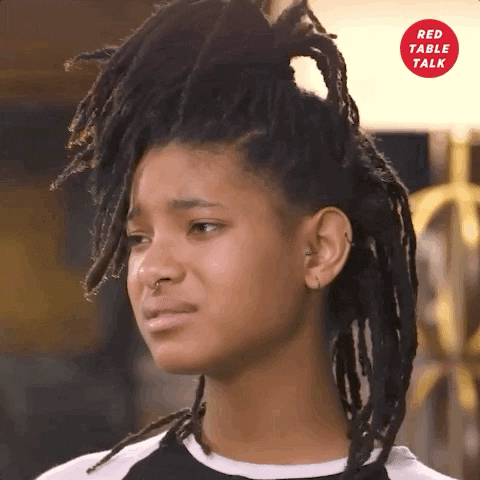 If you're anything like me, you try managing the build up through some kind of self-care routine.
But…
Often, relieving the stress through self-care just isn't a priority. And it ends up getting lost under layers of your routine tasks.
It builds and builds and just becomes your 'normal'.
The status-quo.
That tension you feel becomes a part of your being.
But letting go of it feels SO GOOD!
And can be incredibly healing!
Managing the tightness that naturally builds up in your body is super important ESPECIALLY if you're dealing with vaginismus.
In fact, this tension may be significantly contributing to your pelvic pain.
The Complete Body Experience
Cool fact!
Your body can hold SO much emotion and tension, that you can literally burst into tears during a massage when your muscles release those emotions. (I've experienced this).
You see, muscles make up approximately 40% of our body weight. They are sophisticated structures that convert energy into motion.
Without them, we quite literally could not function.
Similarly…
The pelvic floor is its own system of muscles, ligaments, and connective tissues that support the organs of the pelvis, including the bladder, bowel, uterus, and vagina.
The pelvic floor muscles also form one part of your core muscles, which work together to support your pelvis and lower back.
This system is like a hammock of muscles and ligaments that attaches to 4 trees – the pubic bone in the front, the sit bones on both sides, and the tailbone at the back.
And if…
For some reason, the hammock tightens and shrinks, the poor trees do their best to accommodate it by bending and adjusting themselves.
Over time, the trees themselves get overwhelmed with all this stress!
IF they don't give out altogether, as the trees hold the weight of the hammock in this position for too long, they begin to feel…
You got it – outright exhaustion.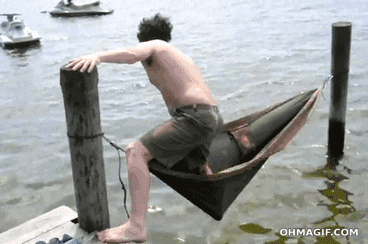 So a tight pelvic floor, can cause a tight core and back which leads to a slew of other problems, like tight hips, legs, chest, neck and even jaw.
Vulva owners experiencing vaginismus tend to have a lot of tension in the back, hips and chest in particular.
Through my own journey of overcoming vaginismus, I became 100% convinced that relaxing my pelvic floor helps with my back pain and loosening the tension in my back additionally relaxes my pelvic floor.
The same is true if I loosen the tension in my hips, and even my leg muscles – it's like dominos.
In my vaginismus days, the dominos were not falling in my favour, until I figured this out and was able to stop the pattern.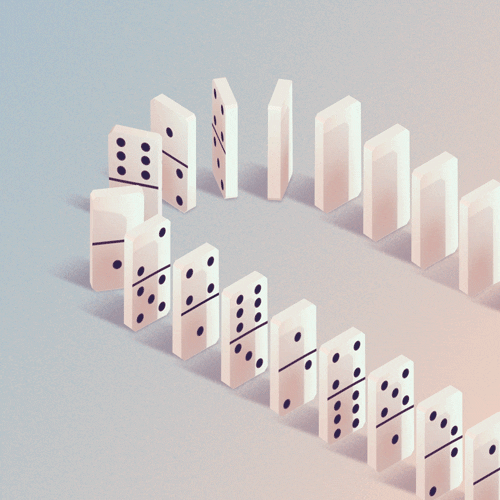 So how do you do it?
Here are some techniques and tools you can use for a pleasurable, relaxing and effective body massage.
Massage Technique
In my experience, deep tissue massage is the key here…
My partner typically starts with the back. He senses the source of tightness and follows it all the way down to the hips, quads, thighs and calfs. And then back up through the core, chest and neck.
It is AH-mazing.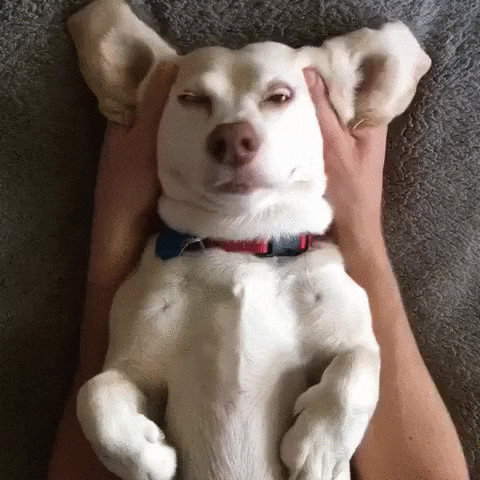 This Book of Massage is also a great resource to learn step-by-step massage techniques!
But if you have any injuries, I suggest you seek professional advice from a massage specialist to determine which massage technique is right for you.
Massage Tools
A massage table is super nice and is not necessary, but if you want this experience to mimic a professional massage, I would highly recommend making this investment in your self-care routine.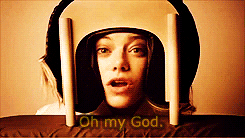 This is the portable massage table that we own.
The firmness of the table allows for the massager to really get in there and use their full body weight instead of uncomfortably sitting or kneeling beside you on the ground or a bed.
And of course, it helps to have great massage oil.
Which one should you choose?
Lubricants and oils made with hemp oil have become more popular recently and I started to see them being used to help with pelvic pain!
Hemp seed oil can stimulate blood circulation and pleasurable sensation, help with inflammation and overall ease tension and expedite healing.
I wondered how it can improve the intimacy experience, dilating practice, as well as self-care routine of people experiencing vaginismus.
So in the name of research, I tried the HighOnLove Sensual Massage Oil.
It's a massage oil made with premium hemp seed oil by a Canadian company.
It does NOT have THC, the chemical responsible for most of marijuana's psychological effects.
So it's not like you would got high or anything!
Hemp seed oil does not produce a euphoric high or psychoactive effect. Instead, hemp seed oil can relieve pain, reduce anxiety, and help with insomnia.
I wondered how I would feel as it would get absorbed by my body.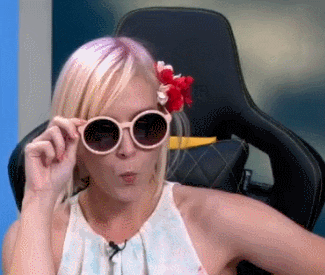 I did feel a really pleasant relaxation sensation – I would say more than I would after the typical massage.
It was a lovely experience!
Also, I didn't notice this when my partner was massaging me, but when I massaged him, I noticed the effects of the increased blood circulation in my hands.
It felt like a comfortably warming sensation. AND if you enjoy the warm sensation of massage oil on the body, you can also heat it in hot water before your massage session.
But what do I like most about the HighOnLove Sensual Massage Oil?
The aroma!
The one I tried and fell in love with is strawberries and champagne.
It's heavenly!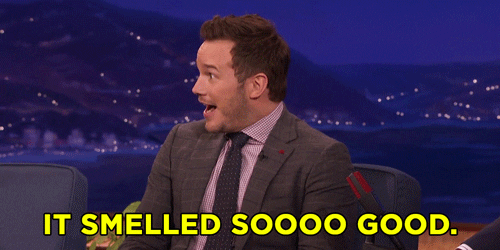 (I sometimes get a whiff of it before bed, just because…)
The massage oil comes in two other aromas: lychee martini and decadent white chocolate…
AND it's edible! It tastes like strawberries (oily strawberries) and makes for quite the nice addition to your collection of goodies for playtime in the bedroom.
I'd say I feel like a goddess being worshipped when I use this luxurious product.
Price (in CAD)
The HighOnLove's Sensual Massage Oil retails for $60, which is among the higher-priced of its kind on the market.
And…
I've partnered with HighonLove to provide you with a 15% discount! Just use code KATRINWITHLOVE at checkout.
So…
What do you think about trying the HighOnLove Sensual Massage Oil – a massage oil made with hemp seed oil that you can eat?
Please comment below with your thoughts, questions or objections about anything I shared! I'd love to hear what you think!
Also, I want to congratulate you for committing to your healing journey by doing your research and reading this!
Starting is the hardest step and that means you're well on your path to healing! Celebrate that fact today… Treat yourself, you deserve it!
And if you haven't gotten your hands on my free online course yet, get "Putting Vaginismus In The Past" now.
To your relaxation!
– Katrin, with Love