I recall very clearly that especially at the beginning of my vaginismus days, my dilating practice was as pleasant as nails dragging along a chalk board.
I made MANY mistakes.
I now help vulva owners avoid my mistakes (and my misery).
Just to name a few…
I didn't follow the golden rule of "avoid pain at all costs!", I didn't introduce pleasure to my routine, AND I often didn't have adequate lubrication.
Overall, I didn't have much support either, although I'm sure it existed under layers and layers of doctor referrals.
Unfortunately, I stopped looking after four referrals to various specialists and unfortunately never made it to a pelvic floor physiotherapist.
You see…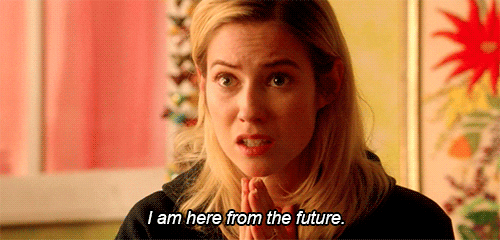 YOU could avoid all of MY mistakes!
Some of them just by using the right products.
Self-care products made with hemp oil can be very effective when it comes to helping with pelvic pain, relaxation and vaginal dryness!
Hemp seed oil can stimulate blood circulation and pleasurable sensation, help with inflammation and overall ease tension and expedite healing.
I wondered how it can improve the intimacy experience and dilating practice of vulva owners experiencing vaginismus…
So you could achieve to freedom like THIS, if you wanted it of course!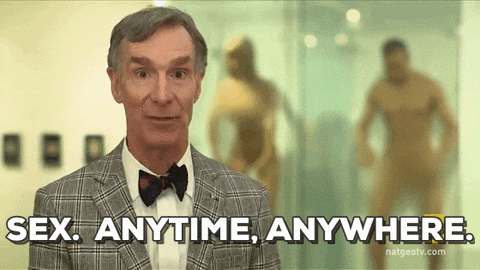 I found some answers when I stumbled upon HipHemp.
HipHemp is a company committed to helping vulva owners with intimate tissue repair, lubrication and pain control.
Founder Mary Jane had atrophied tissue in her vagina which resulted in painful intercourse, which led her to promoting the product that helped on her path to wellness.
I tried a few of their creations.
Their Intimate Massage Oils are used to moisturize and lubricate any part of the body – so they're great as massage oil AND lubricant!
They come in 3 varieties: Uplift, Serene and Unwind, which differ in their ingredients accordingly.
Uplift helps turn back the clock on aging skin while stimulating circulation and blood flow. It's the slickest oil of the three.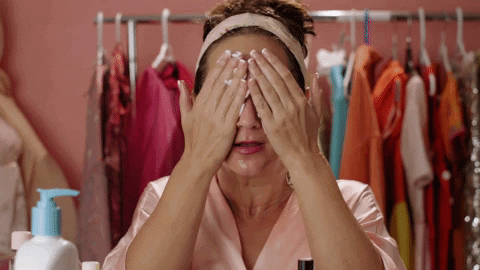 Serene is designed for soothing the mind and body and inducing the feeling of relaxation and reception. It's known as the most pain relieving one.
Finally, Unwind provides an extra boost of moisture that will nourish and restore dry skin. It's the thickest oil.
Their Moisture Drops are used to soothe and moisturize the inner walls of the vaginal canal and vagina. They are great for dryness and fragile skin.
When it comes to moisturizing, the OTHER lips need some love too!
We all know this strategy for keeping them soft and smooth doesn't work…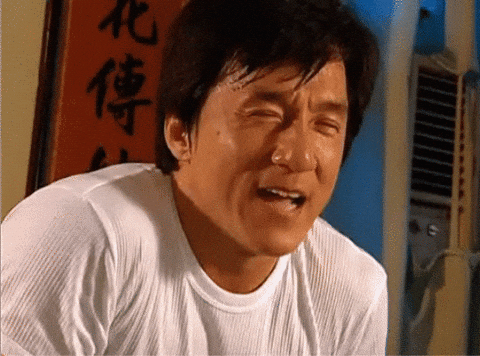 That's why HipHemp also used hemp seed oil in their Lip Balm to relieve and protect your lips.
Here is what the samples of their products look like!
All of them are made with hemp seed oil.
This means they do NOT have THC, the chemical responsible for most of marijuana's psychological effects.
So it's not like you would got high or anything!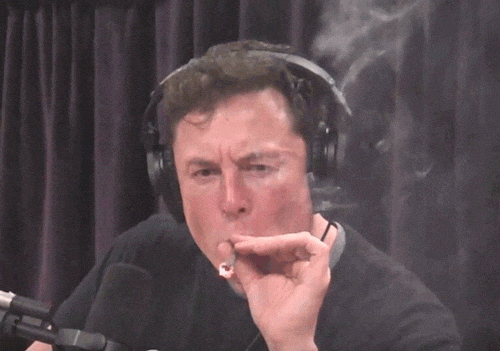 Hemp seed oil does not produce a euphoric high or psychoactive effect. Instead, hemp seed oil can relieve pain, reduce anxiety, and help with insomnia.
I've also heard that hemp seed oil can significantly help with the healing of any scar tissue in the vaginal area, such as tearing after birth or scar tissue from surgery.
This ingredient can definitely improve lubrication, the dilating practice and overall the intimacy experiences of those with vaginismus!
I wondered how each product would feel.
Sensation
First, I used the Intimate Massage Oil during a massage that my fiancé gave me.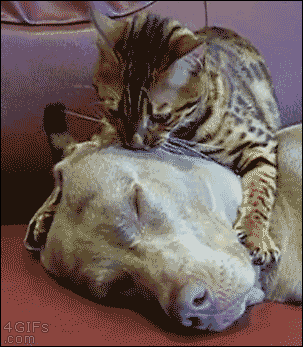 You see…
People experiencing vaginismus tend to have a lot of tension in the back, hips and chest in particular.
The reason massages are super important is that a tight pelvic floor, can cause a tight core and back which leads to a slew of other problems, like tight hips, legs, chest, neck and even jaw.
Through my own journey of overcoming vaginismus, I became 100% convinced that relaxing my pelvic floor helps with my back pain and loosening the tension in my back additionally relaxes my pelvic floor.
Aside from that, quite simply…
So how did the oil feel, you ask?
I noticed a really pleasant relaxation sensation from the massage – I would say more than if I used a massage oil that didn't have hemp seed oil in it!
I also used the Intimate Massage Oil as a lubricant and found it to be pleasantly slippery and long-lasting.
As for the Moisture Drops, the way you use them is by leaving one drop in your vagina overnight. This way, the body absorbs the soft gel, releasing the ingredients while you sleep.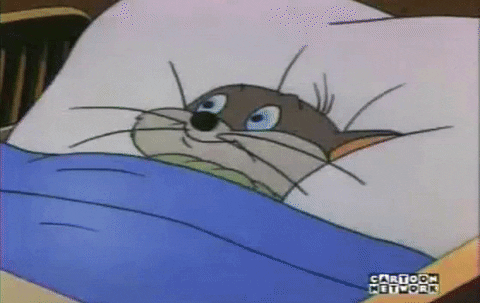 They are so small that it seems like they can go into the vagina super easily!
If you are experiencing vaginismus and would like to try inserting a moisture drop, I recommend that you lube it up with the Intimate Massage Oil before insertion.
It just allows for it to slip inside more easily.
Otherwise, if you struggle in the process and it starts to warm up from your body heat, it may begin to melt halfway through! This will make it sticky and harder to insert.
Lubing it up with the Intimate Massage Oil will help you make the experience smoother. I barely felt it going into my vagina.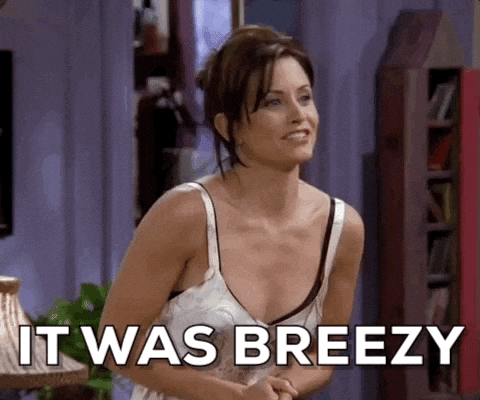 The next morning, I didn't notice any remnants of the drop outside of my body, which was nice as I don't think a gooey vulva would have been pleasant!
Although it was hard to tell how well my vagina was lubricated, a night of seeping in the oil could only have been good for me!
This extra moisture and lubrication would have been pretty bomb during my daily dilating practice…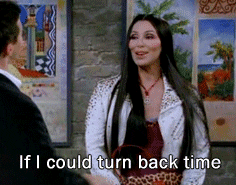 The added lubrication could definitely help YOU insert your dilators more smoothly, making your experience more pleasant and effective!
Finally, I didn't initially like the Lip Balm too much, as I think it's Castor Oil that smells too strong to me.
However, after a week of using it, it became my go-to because I noticed I didn't need many applications throughout the day to keep my lips moisturized!
I really didn't get used to the smell, but decided it was worth it!
Ingredients
These products are estrogen-free using an all natural oil based formula with no artificial colours, fragrances, petrochemicals or by-products.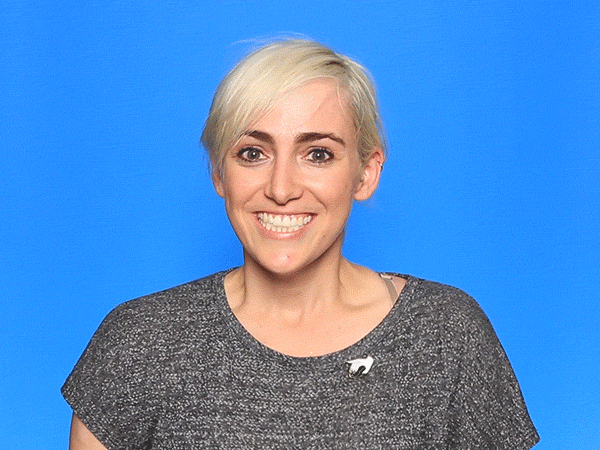 The Intimate Massage Oils are made of:
Serene: Organic Hemp Seed Oil, Organic Ylang Ylang Flower Oil, Organic Australian Sandalwood Oil, Organic Bergamot Peel Oil.
Uplift: Organic Hemp Seed Oil, Organic Grapeseed Oil, Vitamin E, Sunflower Seed Oil, Organic Frankincense Gum Oil, Organic Bergamot Peel Oil, Organic Sweet Orange Peel Oil.
Unwind: Organic Avocado Fruit Oil, Organic Hemp Seed Oil, Organic Frankincense Gum Oil, Organic Australian Sandalwood Oil, Organic Bergamot Peel Oil.
Their Moisture Drops contain:
Organic Hemp Seed Oil, Organic Grape Seed Oil, Natural Vitamin E, Gelatin, Glycerin Sunflower Seed Oil, Purified Water, Yellow Beeswax, SUnflower Lecithin.
The ingredients of the Lip Balm are:
Castor Oil, Cocoa Butter, Beeswax, Hemp Seed Oil, Avocado Oil, Shea Butter, Vitamin E.
If this was you…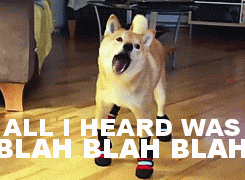 Then all you might want to know is that…
I am loving the natural ingredients since they create a product that is the same pH as the vaginal flora. Synthetic ingredients can throw off your pH balance and lead to yeast infections, itching, odours or other unpleasant symptoms!
From the natural ingredients for example, Ylang Ylang Flower Oil provides relief from stress and anxiety by calming the nervous system…
Australian Sandalwood Oil is an antiseptic aphrodisiac used to regenerate tissue…
Grapeseed Oil is contains a large amount of Omega 6 fatty acids and natural antioxidants, which produce anti-inflammatory, anti-bacterial and anti-aging benefits…
Bergamot Peel Oil soothes nerves and induces feelings of relaxation and sedation. It creates a feeling of freshness and energy in cases of depression by stimulating circulation and certain hormones…
And Castor Oil helps heal wounds by stimulating the growth of new tissue, reducing dryness and preventing the buildup of dead skin cells, which reduces bacteria.
Price (in USD)
The Intimate Massage Oils (45ml) are $25.
The Moisture Drops (package of 30) are $30.
The Lip Balm (0.15oz) is $7.
And HipHemp's moisture drops are also now available at MedAmour and I've partnered with them to offer you a discount!
If you use code KATRINWITHLOVE at checkout on MedAmour's website, you'll receive $10 off any order of $50 or more and free shipping on orders over $55.
So there you have it…
What do you think about trying HipHemp's self-care products made with hemp seed oil?
Please comment below with your thoughts, questions or objections about anything I shared! I'd love to hear what you think!
Also, I want to congratulate you for committing to your healing journey by doing your research and reading this!
Celebrate your commitment to healing today… Treat yourself! You deserve it!
And if you haven't gotten your hands on my free online course yet, get "Putting Vaginismus In The Past" now.
To your hemp seed oil experience!
– Katrin, with Love