On a fundamental physical level..
What's true that overcoming vaginismus is an act of gaining awareness and control of your pelvic floor muscles.
Yes, we often think about our vaginal opening as the area to relax in order to make penetration possible, comfortable and pleasurable..
But it's important not to pay attention to ENTIRETY of the pelvic floor.
Because it is with understanding the bigger picture that you can potentially find a shortcut in your journey to enjoying penetrative sex!
It's with playing in all areas of the pelvic bowl INCLUDING the anus that you may discover areas of tension and a literal back door to deeper awareness, relaxation and control.
Here's what I mean by pelvic bowl..
The pelvic floor is its own system of muscles, ligaments, and connective tissues that support the organs of the pelvis, including the bladder, bowel, uterus, and vagina.
The muscles also form one part of your core muscles, which work together to support your pelvis and lower back!
This system is like a hammock of muscles and ligaments that attaches to 4 trees – the pubic bone in the front, the sit bones on both sides, and the tailbone at the back.
And if…
For some reason, the hammock tightens and shrinks, the poor trees do their best to accommodate it by bending and adjusting themselves.
Over time, the trees themselves get overwhelmed with all this stress!
IF they don't give out altogether, as the trees hold the weight of the hammock in this position for too long, they begin to feel…
You got it – outright exhaustion.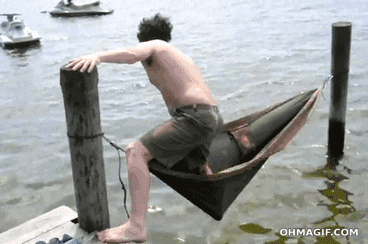 So this means that a tight pelvic floor means tightness around the vaginal opening AND the anus..
As well as tight core, back and the domino effect continues to tight hips, legs, chest, neck and even jaw.
AND just like creating more relaxation in the inner thighs for example can support you in releasing tightness around the vaginal opening, creating relaxation around the anus can have the very same beautiful effect.
That's why, today we're exploring how anal play can be supportive in developing the skills and accessing the relaxation required for pain-free penetration both anally AND vaginally!
Have you ever considered anal penetrative practices to be a part of your journey with overcoming vaginismus?
Well, today is the day!
But going deep with anal play (no pun intended) requires some supporting tools, similar to vaginal penetration training being supported by vaginal dilators.
Yes rectal dilators do exist, but it's very likely that butt plugs will be a more fun and pleasurable route to anal play!
And the most comprehensive set of butt plugs used for anal training that I've found on the market is the b-Vibe Anal Training Kit & Education Set!
Okay, this may look a little overwhelming at first and yes, anal exploration can be done with potentially less tools than this, like just with a finger for example..
But I know that you want to approach what may be a sensitive topic (as it was for me) with a beautiful amount of education and confidence, as well as with a variety of tools intended for this purpose.
This set includes everything you need to safely prepare for anal play and penetration.
So where do you begin?
Get Informed About Anal Play
Before you do a deep dive into the more tactical aspects of anal exploration (no pun intended)..
I know that what gives us vaginismus sisters peace of mind is being able to read about what we're getting ourselves into!
That's why I love that this set comes with a really detailed written guide.
I was really impressed that it covered topics like this in a lot of detail:
The Power of Breath
How to Talk About Anal
Anal Anatomy and Pleasure
Hygiene
How to Choose The Best Lube for Anal
Butt Plugs and Caring for Them
Moving From Hesitation To Penetration
The Best Positions for Anal Sex
Aftercare
And I found this little book to be incredibly informative..
And this is just one thing that sets this kit apart from other anal play tools on the market!
Here's what's more that I have to report about the b-Vibe Anal Training Kit & Education Set.
Number of Butt Plugs
This set is made up of 3 butt plugs.
In case you're not familiar, 4 sizes is the least and 8 sizes is the most you'll find on the market for a full dilator set used for vaginal penetrative practice.
An 8-piece set does exist for rectal dilators as well, but I believe 3 is a good number to work with for anal play using butt plugs.
The first butt plug is a small non-vibrating one with a flexible neck – beginner's friendly.
The second one is medium size, rechargeable and vibrating. It's also a great one to use for external stimulation around the anus to build up pleasure, even when you're working with the smaller or larger sizes..
The third one is weighted (180g) and is designed to create a sensual feeling of fullness and pressure. A very interesting sensation indeed, adding extra layers of pleasure to any simultaneous clitoral stimulation!
Why is vibration helpful in this practice, you ask?
First and foremost, IT'S PLEASURABLE! And pleasure is exactly what we're looking to create in the process of training for PLEASURABLE penetrative sex!
And also..
Soothing vibration, in combination with gentle pressure, helps to improve circulation and relax the pelvic floor muscles for more effective healing and pain relief.
Studies show that vibration assists not only in reducing pain but improving blood flow in muscles, which is beneficial in healing and restoring muscle function.
So this feature will help speed up your process with enjoying penetration – anal or vaginal!
Butt Plug Sizes
This is THE most important attribute.
Diameter is the most important measure when talking about size because it determines how much your pelvic floor muscles need to stretch in order to allow the butt plug into your anal canal and rectum.
Typically, the difference in length of the butt plug isn't AS important since there are a lot of nerve endings in the anus that can be stimulated by it, but longer butt plugs can create more for of that pleasurable fullness sensation.
Naturally, the b-Vibe Anal Training Kit & Education Set includes butt plugs that gradually increase in size to allow for a comfortable and a smooth experience as you progress with your penetrative training.
So let's talk about diameter. The diameters of the 3 sizes are as follows:
Small: 1 inch (equivalent to size 5 of a typical 8-piece dilator set).
Medium: 1.3 inches (equivalent to size 7)
Large: 1.6 inches (equivalent to size 8+, since size 8 is 1.5 inches)
This is the medium size..
Material
This is the second most important attribute.
The butt plugs are made from body safe silicone, with no fragrances or phthalates, which is what you should be looking for!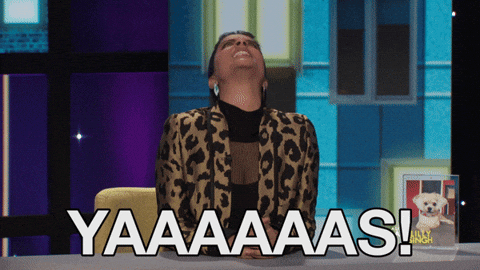 Feel of Material (Touch)
The 2 types of feel of any silicone toys (and the vaginal dilators on the market) are a matte-like feel and a glossy-like feel.
Glossy-like feel of the silicone makes the toys a bit sticky to the touch. It feels as though you're holding a tennis racquet, the grip of which is designed to avoid it slipping out of your hand. Or as though you're letting a slip-proof phone case rest on your palm – as you angle your hand slightly, it doesn't slip out easily.
The dilators by Soul Source have this glossy-like feel.
On the other hand, the butt plugs of the b-Vibe Anal Training Kit & Education Set have a matte-like feel of the silicone, which makes them silky smooth and soft to the touch. When you run your fingers along the surface, it's as though you're touching a silk-like texture. The toy can slip around your palm and fingers effortlessly.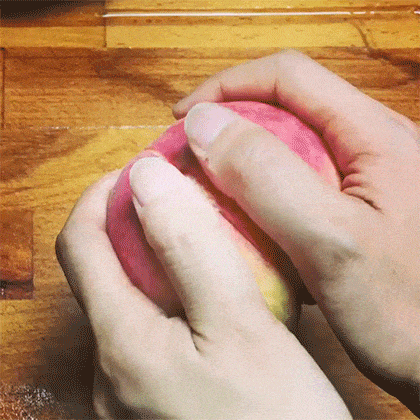 But is there a difference in the two textures of the toys while inside the body?
During insertion, in and out movement and trigger point release, I personally didn't notice the matte-like vs the glossy-like feel of the silicone to feel much different while inside my body.
HOWEVER, whether you can tell the difference between the smooth and silky textures depends on a few major factors, like what lubricant you're using, whether your body creates enough additional natural lubrication and EVEN how delicate your skin is.
And it's important to note that you DON'T HAVE ANY natural lubrication in the anal canal and rectum! So a great lubricant is a must!
Additional Tools
The anal training kit comes with a discreet travel bag, an anal enema to help you prep before anal play and a lubricant applicator to slick things up.
The anal enema is a wonderful tool to help for a quick clean-up before you invite guests over. I also like to think of it as a great first step of familiarity with anal penetration (like an extra small butt plug).
And if you're wondering what a lube applicator is, it's essentially used to 'launch the lube' further inside so it can show some love to those hard to reach places.
It's important to note that the best lube for anal play is silicone lube because it doesn't degrade latex condoms (like oil lube does) and it doesn't dry out as quickly as water-based lube.
Aesthetics
This set (at least in black) isn't PARTICULARLY pretty..
It does come now in that same teal/blue colour of the sticker though!
Still, I personally prefer this darker colour for anal play, because it does a good job masking something if you know what I mean..
Of course, using the enema provided in the kit is wonderful for a good 'deep clean' before anal play.. But who knows, maybe 'you missed a spot'.
Ease of Cleaning
I find the butt plugs of the b-Vibe Anal Training Kit & Education Set quite easy to clean.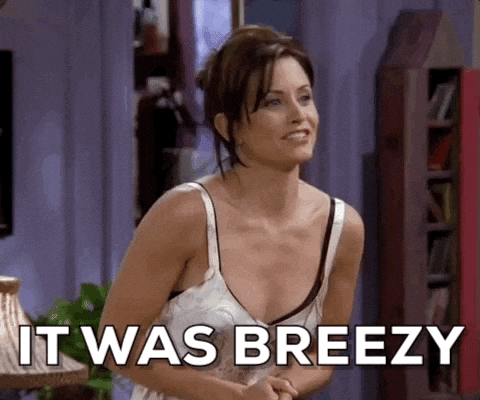 When it comes to cleaning, it's important to clean and dry any intimate tool or toy thoroughly, as bacteria CAN grow on damp surfaces.
In your drying, I recommend that you to pay special attention to contours in the silicone.
Place of Manufacturing
The the b-Vibe Anal Training Kit & Education Set is designed in the USA and manufactured elsewhere.
Packaging
The set comes with a pouch to store them in, helping keep them cool and dry.
Price (in USD)
The full anal training kit is $160.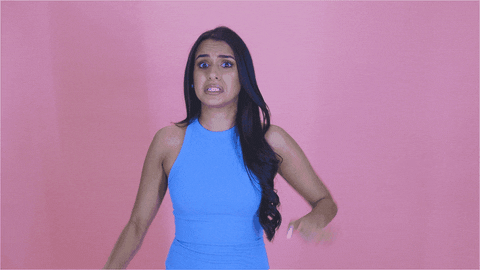 It's on the mid-high end of a typical pleasure toy you might consider..
But keep in mind that if you did want to get each butt plug size individually, you're looking at between $50 and $95 PER butt plug and sometimes higher for more fancy vibrating ones. And that's without the travel bag, lube applicator and enema.
I trust you'll also be happy to know that I've partnered with b-Vibe to provide you with a 25% discount! Just use code KATRINWITHLOVE at checkout.
So it's safe to say that…
Butt plugs can be intimidating, BUT less so with thorough prep and a complete kit!
And I know that you'll be blown away by the relaxation and pleasure potential for the entirety of your pelvic floor muscles!
Please comment below with your thoughts about anything I shared!
AND, I want to congratulate you for committing to your sexual liberation journey by doing your research and reading this!
Starting is the hardest step and that means you're well on your path to healing! Celebrate that fact today… How about a relaxing bath?
And if you haven't gotten your hands on my free online course yet, get "Putting Vaginismus In The Past" now.
Here's to using the shortcut of the back door, pleasurably!
– Katrin, with Love