I've used those colourful bath bombs before…
Like the ones that blew up the internet at one point – with the ring surprise inside?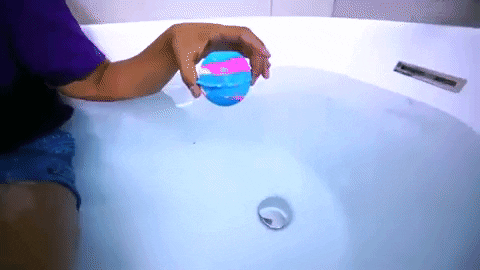 Those were exciting at first, but the aftermath just wasn't worth it.
At the end of my bath, my bathtub was covered in a layer of sparkles and slime.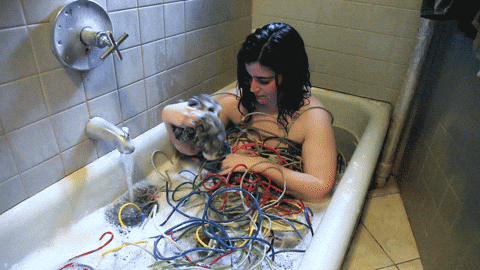 Great.
All relaxed and ready to melt into my bed, my good conscience had me bending over backwards and thoroughly cleaning the bathtub.
That will wake you up. With annoyance.
A self-care practice that will provide some well-deserved relaxation is super important for people dealing with vaginismus.
So I wondered if there was a better way.
I noticed that the HighOnLove brand I already loved for its massage oil also has a Sensual Bath Oil.
Even at first glance, it seemed that it wouldn't be messy to clean up, but maybe still oily?
I put it to the test and it turns out that the label doesn't lie when it says that the product doesn't leave a greasy film on the bath tub!
When I added some of the bath oil (about 15 drops) , the water turned milky and oily. It was a subtle change, with no colour added.
And when I was done, it washed down completely!
This left no concern about the cleanliness of the bathtub, or that I might fall flat on my face next time I stepped in it.
The only thing left behind was its pleasant lavender and honey aroma.
Mmm-hmm.
Overall, I had a wonderfully relaxing bath, and after my shower, I got into my comfy pjs and melted into a good night's sleep.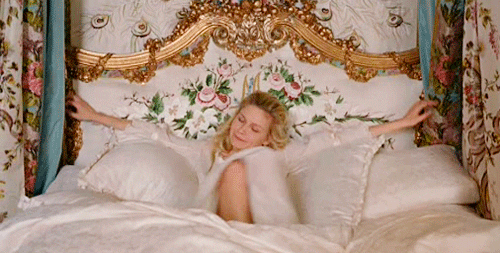 I think the reason I felt so loose and relaxed and had such a deep sleep after my bath is that the HighOnLove Sensual Bath Oil is made with premium hemp seed oil.
The effects of hemp seed oil have really peaked my curiosity recently!
Hemp seed oil can stimulate blood circulation and pleasurable sensation, help with inflammation and overall ease tension and expedite healing.
It does NOT have THC, the chemical responsible for most of marijuana's psychological effects.
So it's not like you would get high or anything!
Hemp seed oil does not produce a euphoric high or psychoactive effect. Instead, hemp seed oil can relieve pain, reduce anxiety, and help with insomnia.
I wondered how I would feel as it would get absorbed into my skin during the bath.
After I tried it, I just became mega-relaxed and allowed myself to indulge in the feeling.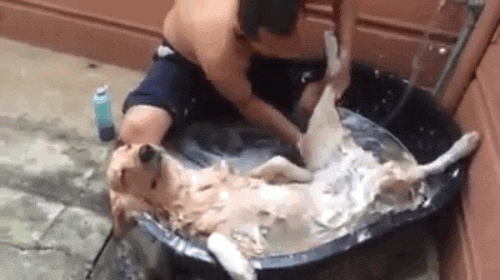 It was NICE.
Price (in CAD)
The HighOnLove's Sensual Bath Oil retails for $35, which is among the higher-priced of its kind on the market.
And…
I've partnered with HighonLove to provide you with a 15% discount! Just use code KATRINWITHLOVE at checkout.
So…
What do you think about trying the HighOnLove Sensual Bath Oil – a bath oil made with hemp seed oil?
Please comment below with your thoughts, questions or objections about anything I shared! I'd love to hear what you think!
Also, I want to congratulate you for committing to your healing journey by doing your research and reading this!
Starting is the hardest step and that means you're well on your path to healing! Celebrate that fact today… Treat yourself, your deserve it!
And if you haven't gotten your hands on my free online course yet, get "Putting Vaginismus In The Past" now.
To your relaxation!
– Katrin, with Love