I've always been so curious about rabbit toys.
Experiencing vaginismus makes finding a rabbit toy even harder. I could never find a rabbit toy on the market that was small enough for my vagina to accommodate.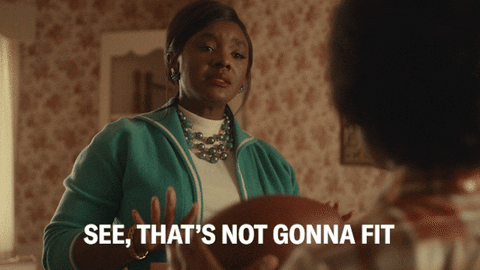 After consulting with Katrin, we found one of the smaller options out there on Betty's Toy Box. Admittedly still pretty large for where my dilating was at….
I was so excited to use it! But I wasn't ready yet.
Disappointing… and simultaneously not the first time I had felt frustrated around sex because of vaginismus.
I have often perceived experiencing vaginismus as a roadblock that prevented me from what I wanted to experience.
In the presence of my new rabbit and conflicting emotions, I had to reframe my mindset. My rabbit was something to work towards, it was the next step on my dialating journey. My motivation markedly increased when I accepted the process, and the challenge of working towards something so exciting!
Using a strategy I discussed in my review of the Satisfyer Pro 2, I orgasmed before dilating.
Over time as I was able to fit the rabbit, I could finally explore all of its features.
The crazy thing is..
Soon after fitting the rabbit, I had penetrative sex with a living breathing penis!
It was a shock to me.
I didn't think my body could do it!
Having my rabbit as a goal (and not a penis attached to a person) made the process of overcoming vaginismus my own. I was able to relax and open up when I was able to be gentle with myself and accept where I was.
Features
The Fantasy For Her Thrusting Heating Rabbit has three key features – thrusting, heating, and vibrating.
The thrusting feature is activated by holding the top most button. When thrusting the rabbit goes up and down and also makes a small circular motion.
The vibrating feature is activated by holding the middle button. Quickly pressing the same button can change the vibration patterns.
The third button on the bottom activates the heated head. The heating feature is controlled by the third button (the one on the bottom) and the heated area is at the head of the penis shape.
It is 9.5 inches in length with 4.5 inches actually being insertable. Its width is 1.25 inches, equivalent to about a size 7 dilator of a typical 8-piece dilating set.
This rabbit helped me become closer with my body and open up to more physical sexual possibilities.
I did however, find the thrusting feature to be overstimulating.
This was my first toy with this feature. It is possible that thrusting toys are just not my cup of tea… I did not find this feature pleasurable for my body.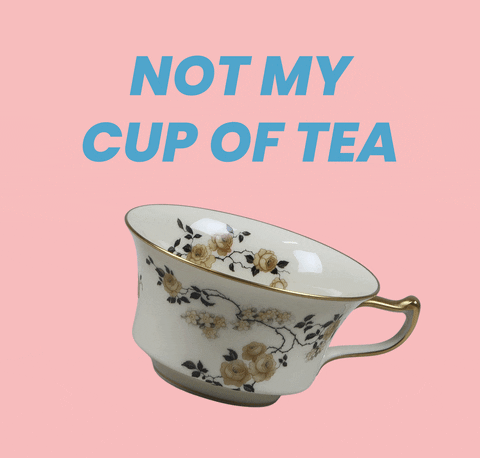 There were also a few times while using the vibrating feature I accidentally pressed the thrusting feature. This was pretty jarring but may contribute to my dislike of the feature.
Material
The Fantasy For Her Thrusting Heating Rabbit is made of silicone and ABS plastic.
Ease of Charging
It comes with a Magnetic USB charger and takes two hours to charge. Its run time is two hours as well.
Ease of Cleaning
The Fantasy For Her Thrusting Heating Rabbit is waterproof which makes cleaning super easy!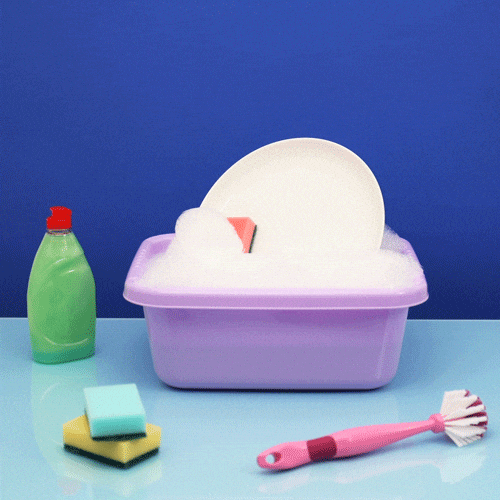 Ease Of Use
The toy is generally easy to use!
One inconvenience I found though is that heating feature also takes a very long time to heat up. I am not the most patient person so I rarely used it.
It could be a good time to practice patience and tease yourself while you wait. Patience IS an extremely useful tool in the bedroom.
The vibrating feature was by far the best feature offered in my opinion.
You can change the intensity or pattern with the push of a button. I enjoyed trying out different patterns. I especially liked the feeling of the vibrations in my vagina. I found that the two pieces that extend outward for the clitoris (the bunny ears) were too intense for me.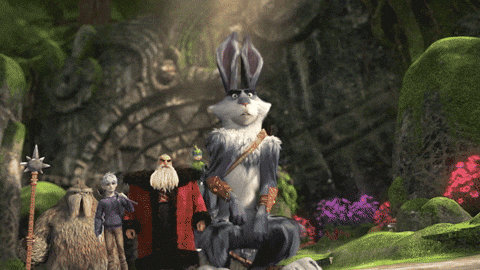 Overall..
I became overstimulated when using this product internally and externally simultaneously. But I found ways to adapt to accommodate my body's needs. I often would use the vibrations internally or externally and switch off. Placing the head of the vibrator toy either inside or on the outside on my clitoris.
I am happy I got the rabbit experience!
I became closer and more comfortable with my body. I learned that my pussy is partial to suction oriented vibrators!
Price (in USD)
The Fantasy For Her Thrusting Heating Rabbit retails for $127, which is among the high-price point toys.
To help though..
Katrin has partnered with Betty's Toy Box to provide you with a 10% discount! Just use code KATRINWITHLOVE at checkout.
So…
Would YOU give The Fantasy For Her Thrusting Heating Rabbit a shot?
Please comment below with your thoughts, questions or objections about anything I shared! I'd love to hear what you think!
Also, I want to congratulate you for committing to your healing journey by doing your research and reading this!
Starting is the hardest step and that means you're well on your path to healing! Celebrate that fact today… Treat yourself, your deserve it!
And if you haven't gotten your hands on Katrin's free online course yet, get "Putting Vaginismus In The Past" now.
To being pain free and intimate!
– Cayley G.