You've probably already read about the dilator options out there…
And have noticed that there are silicone, plastic and even glass alternatives!
I thought that I had explored them all…
Until the wonderful Varda Messer from Aquafit Intimate reached out, to share that they had just won the Women's Sexual Wellness and Self Care by P&G Innovation Challenge Award 2021 in Israel!
AND that they are excited to roll out a dilating tool different than anything else on the market.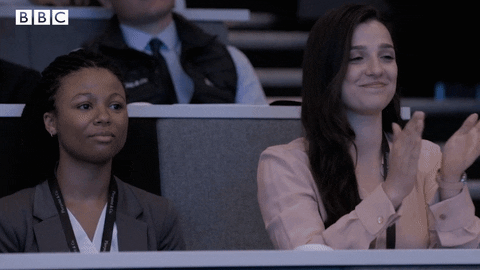 What do I mean by that?
The team has created the only water-based, all natural Intimate Gel-Stick for intimate training – Aquafit PRÉ.
It's made of plant-based natural ingredients, free from all known mucosal irritants, uniquely designed for the vaginal environment.
It helps with your dilating training while delivering lactic acid, hyaluronic acid and vitamin B3 to help moisturize, restore elasticity, relieves dryness and atrophy while balancing pH and soothing the experience all around.
Introducing Aquafit PRÉ Intimate Gel Sticks!
Compared to your typical dilators that are made of synthetic materials and require the use of lubricant with their use, the Aquafit PRÉ Intimate Gel Sticks are made of natural ingredients and DO NOT require lubricant!
Hence, they may be used for up to 14 days, from opening date, as many times as desired, following proper usage and care instructions.
This is how to use and care for these:
Each gel stick comes in a plastic casing. Remove the cap and gently press the casing sides to slide the gel stick out.
Activate the self lubrication with tap water (or in shower/dipping in a glass of water by your bed-side). Do not add any additional lubricants.
Use the gel stick internally, as you know how.
When you're done, wash with cold water (do not use soap), return to casing, seal with cap. Place in refrigerator until your next use.
And here is a video to demonstrate!
I tried these gel sticks myself and this is what I have to report:
Number of Gel Sticks And Sizes
Aquafit PRÉ comes in 3 sizes – XS/S, S/M and M/L.
Diameter is the most important measure when talking about size because it determines how much your pelvic floor muscles need to stretch in order to allow the dilator into your vaginal canal.
The difference in length of the dilator isn't AS important since you can choose what length of the dilator to insert. And specifically when it comes to the gel sticks, they shouldn't be inserted fully (since they don't have a base stopper)!
Since the Aquafit PRÉ Intimate Gel Sticks don't have a constant diameter (the entire length is tapered), the sizing is roughly illustrated based on finger sizes:
Size 1 (XS/S): less than one finger (it compares to dilator Size 2 and 3 of another dilator manufacturer, Soul Source.)
Size 2 (S/M): one-to-two fingers (compared to Soul Source Sizes 4 and 5)
Size 3 (M/L): two-to-three fingers (compared to Soul Source Size 6)
The Soul Source dilators I compared to have 8 dilators in the full set.
It's important to remember that you don't have to be able to insert all dilators to achieve success with your dilator training. The largest dilator you should aim to insert, if sexual penetration is your goal, is the size of your partner's penis.
That means that IF your intimacy goal includes having PIV (penis in vagina) sex, you may need to work with a dilator larger than the three available Aquafit PRÉ Intimate Gel Sticks.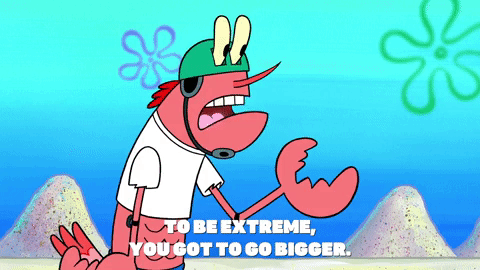 On the other hand, if inserting a tampon is what you'd like to achieve, then you may only need to practice with the first size of the gel sticks.
Material
The gel sticks are made of 90% water. They are completely biodegradable and here is the complete list of ingredients:
Aqua, Glycerin, Niacinamide, Ceratonia Siliqua Gum, Gellan Gum, Sucrose, Phenoxyethanol, Sodium Chloride, Carrageenan, Potassium Chloride, Lactic acid, Sodium Benzoate, Potassium Sorbate, Dipotassium Phosphate, Ethylhexylglycerin, Sodium Hyaluronate, 1, 2-Hexanediol, Caprylyl Glycol.
They are all natural, plant-based, hormone-free, allergen-free, paraben-free. They have no fragnance, no colour and no irritants.
As well, they are iso-osmotic, which is very important, as I wrote about here.
Feel of Material (Touch)
The Aquafit PRÉ Intimate Gel Sticks are made of materials that feel like a sort of jelly to the touch, that is still firm and sturdy!
They DO retain their shape even when squeezed and are still flexible enough to create a comfortable experience.
I'd say that because the feel of the material mimics the texture of a penis to a pretty close degree, they are incredibly comfortable (just as much as silicone, if not more)!
When wet with water to activate its self-lubrication, the texture becomes even more slippery and like advertised, lubricant becomes unnecessary.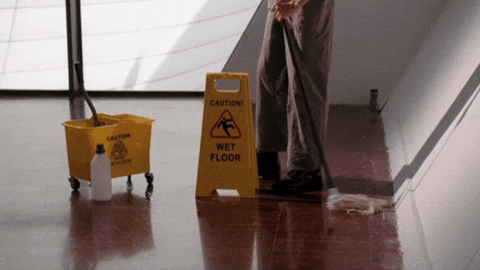 And I recommend using warm water, so the gel stick doesn't feel cold upon insertion!
I found the use of initial wetting to be simple and a bonus is that it avoids any irritation that can be created by synthetic materials in lubricants!
I also found that the lubrication isn't as long lasting as some of my favourite lubricants out there. Hence, it may be preferable to wet the gel stick a couple of times during use – it makes most sense to do this using a cup of water by your bedside table rather than making a trip to the bathroom.
This CAN be a tad messy because of the dripping of the water and dunking the used gel stick in the same cup…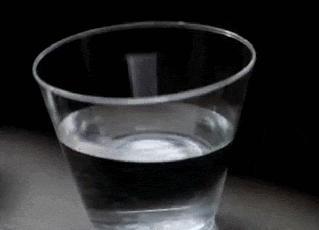 So I'd say that using the gel stick in the shower is really fitting for easy use and to remove the potential mess factor.
Feel of Material (Flexibility)
The Aquafit PRÉ Intimate Gel Sticks are comparable to the flexibility of silicone dilator sets, adding to their comfort.
What kind of flexibility should you be looking for?
More flexible dilators increase your comfort during dilator training. That's why the rigid plastic set I used was extremely uncomfortable and unforgiving.
On the other hand…
Since dilators are meant to create some resistance against your pelvic floor muscles (and can also be used for trigger point release), it's important that they are firm enough to be able to effectively apply pressure.
In other words, you can't put pressure on a tomato using a feather!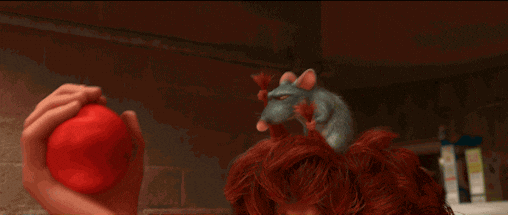 Still…
I haven't yet run into a set that is too flexible to make dilating ineffective… SO the attribute of flexibility is important for comfort, and isn't a deal breaker when it comes to efficacy!
Aesthetics
Although aesthetics don't seem to be very important, there are a few practical aspects of nice-looking dilators.
Other sets have a colour differentiation between sizes which I find makes it easier to identify and remember which one you should pick up during your dilator training.
The worst would be trying with a size too large and getting disappointed with yourself, only to realize that you were trying to insert the wrong dilator!
Since the gel sticks look the same, it becomes important to differentiate them simply based on size. And since there are only three sizes, this isn't too difficult to do.
Ease of Cleaning
The Aquafit PRÉ Intimate Gel Sticks are cleaned at the end of each use, by running cold water over them, then putting them in the plastic casing and sealing the cap.
I thought I might be a bit uneasy by not being able to pat dry the gel stick (as I would other dilators)…
But I found that gently washing it and then putting it back in the casing while damp was quite comfortable and it made logical sense, as the gel would only stay fresh longer.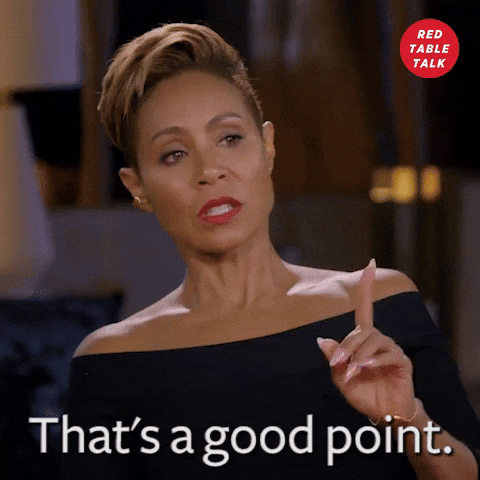 And taking the gel stick back out the next day, it felt that I was taking it out as though for the first time.
I did find it odd to have to store the gel sticks in the fridge though!
Place of Manufacturing
The Aquafit PRÉ Intimate Gel Sticks are were designed and manufactured in Israel.
Packaging
Each gel stick comes in a red box, with a plastic casing and cap as a packaging.
Price (in USD)
A kit of 3 gel sticks is $110.
This is comparable to a kit of other brands, though other dilators are to be used for as long as you need, while each gel sticks is used for up to 14 days from opening.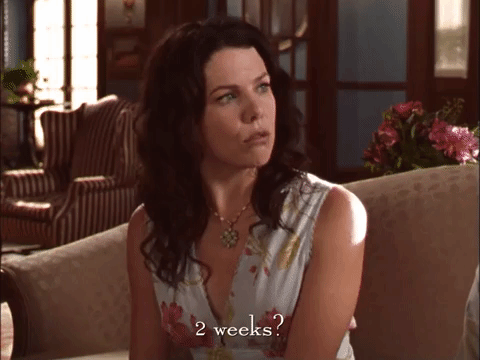 Still, the unique and comfortable experience with these gel sticks make them absolutely worthwhile trying!
AND Aquafit recently launched the free Aquafit Intimate Self-Care Space, which helps you self-report and track your intimate training! I found the intimate wellness report questionnaire to be quite thorough and also doused in compassion, which was beautiful to see!
So I invite you to explore this tool!
And in order to make sure the best value for your money…
I've been sure to do my research thoroughly and objectively, so you can read about my reviews of other dilator sets here:
Intimate Rose
Soul Source
Inspire
VuVa (these ARE plastic, but also magnetic so I felt that I needed to share my thoughts on the tech behind these dilators)
Blush Novelties
So….
No matter where you first heard about dilators, I hope you are now more informed about the process and which dilators are best for you in your journey.
Please comment below with your thoughts or questions.
As well…
As part of the Pain Free and Intimate Recipe, I've put together a detailed online course designed to take you through the process at the right pace, to avoid pain and finally break the cycle of pain!
It's called "Pleasant And Effective Dilating: Experiencing Success With Dilating Once And For All" and is part of The Pain Free and Intimate Recipe.
AND, I want to congratulate you for committing to your healing journey by doing your research and reading this!
Starting is the hardest step and that means you're well on your path to healing! Celebrate that fact today… How about a relaxing bath?
And if you haven't gotten your hands on my free online course yet, get "Putting Vaginismus In The Past" now.
To your pain free and intimate life!
– Katrin, with Love