Vibrators and dilators go hand in hand…
Or more accurately, a dilator in one hand and a clitoral vibrator in the other.
Why is that? Find out by reading about my top dilating tip here.
*And if you're asking yourself "What are dilators?", you might first want to read about how dilating can help on your journey in healing vaginismus.
But there are different kinds of clitoral vibrators!
So…
Which one do you choose?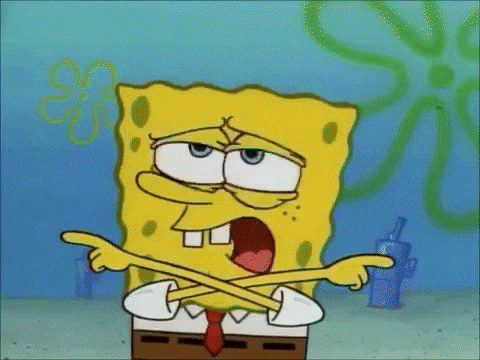 One of the main factors to consider when choosing a vibrator is which kind of vibrations it offers.
There's the standard vibrations option… While oscillations and air pressure are some of the new technologies on the market.
Hot Octopuss was the first company to use oscillation technology in their toys, with the release of their Pulse toy for penis-owners.
Their Queen Bee is the first toy of theirs for us vulva-owners with the same PulsePlate oscillation technology.
Cute name, right?
Let's take a closer look at The Queen Bee.
Vibrations
So how is oscillating different than vibrating?
Oscillations travel further and are very rumbly (rather than buzzy as vibrations can be).
In Hot Octopuss' words, "Unlike conventional sex toys, The Queen Bee uses a 'piston'-type mechanism in order to generate extremely deep and rumbly oscillations."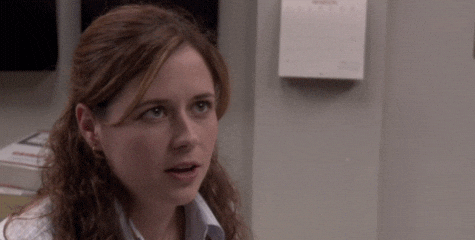 I noticed that…
Instead of the vibrations moving from side to side like a typical vibrator, oscillations create an in and out movement, more like tapping or thudding rather than vibrating.
A significant difference in sensation is that the rumbly oscillating waves pound in a deeper way through you, rather than on the surface like vibrations do.
Kind of like repeatedly banging your fist on a table, rather than shaking the table side to side. (Or in the world of pleasure, tapping on the clitoris instead of flicking it.)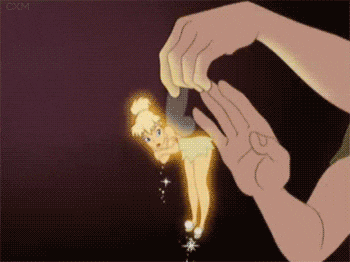 As well, the shape of The Queen Bee allows for a broad clitoral stimulation area.
That, combined with the oscillation technology had a really yummy effect, IF you're looking for a slow-build, deep orgasm.
If you are 100% sure that you enjoy pinpoint stimulation exclusively, this toy isn't for you. The broadness of its shape will surely drive you crazy as you won't be able to concentrate the oscillations to a narrow enough space.
So how does The Queen Bee give you pleasure then?
It has 2 sides to its hairbrush-like shape, each providing a different sensation.
The side opposite to the PulsePlate is advertised as the gentle massage area. It's creates standard vibrations, rather than oscillatons.
This is the side I started with.
As opposed to a thudding sensation that oscillations create, I felt that the vibrations are like softer waves that spread through the body.
They dissipated quickly though and it was tough to create a pleasure build up even at a higher speed. This is because the large head of The Queen Bee doesn't allow these more subtle vibrations to be concentrated to a narrow part of the body.
So to grow the intensity, I rather quickly moved to the other side of The Queen Bee, the one with the PulsePlate and oscillations.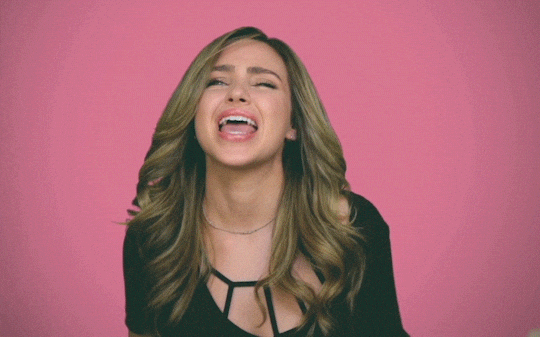 Now that was nice.
It was interesting to notice that the sensation was stronger and more satisfying when I alternated between pressing The Queen Bee tightly against my vulva and holding it slightly away so the PulsePlate would lightly thump on it.
The wave of turn-on started to grow in my belly and then move both through me and out of me.
Quite a different experience than the standard sex-toy vibrations that can often stay on the surface of the body and contained to the genitals…
Vibrations (Modes)
The Queen Bee has 5 vibration modes (as elegantly demonstrated below in my own language):
1. brrrr brrrr brrrr brrrr
2. brr brr brr brr brr brr brr
3. br-br-br-br-br
4. br-br-br BRRR br-br-br BRRR
5. br-br br-br br-br br-br (like a heartbeat)
I'd say I liked number 4 most!
And all vibration modes can be varied at 7 speeds.
I found that even the lowest speed was powerful enough to create a pleasure build up, and I did move up a few speeds to achieve that deep-orgasm.
The highest 2 speeds were too intense for me personally so coming back down was quite a relief.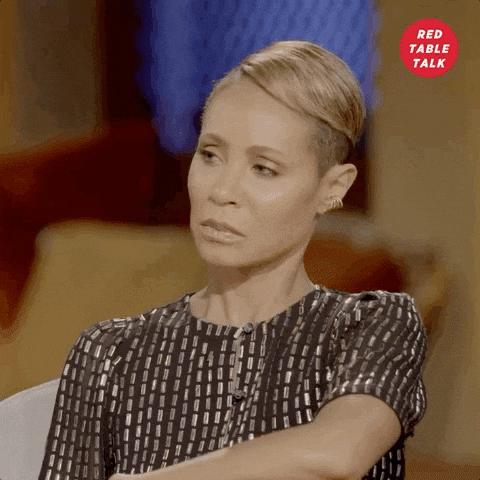 By the way…
I also tried to use The Queen Bee for a regular body massage, but I didn't find even the PulsePlate to do a good job in targeting and loosening my muscles. Keep in mind, I prefer the more intense, deep tissue massage.
Read about the benefits of massage when it comes to vaginismus here.
I did get some relief of tightness in my neck, but the oscillations made my whole head rumble which was unpleasant. Even my vision went blurred since this is one POWERFUL toy.
Ease of Use
The Queen Bee has 4 buttons on the gentle massage side: the on/off, vibration pattern, higher speed, lower speed.
I found it relatively easy to use, with one note for improvement.
The only button that's obviously different to the touch is the on/off button. To make it easier to navigate when the buttons aren't in sight, the other three buttons could be better contoured.
Ease of Cleaning
The Queen Bee is waterproof, making it easy to clean (and use in the shower or bath if that's your thing!)
On the side of the PulsePlate however, there is a deep contour around where the plate sits. This creates a higher risk for harbouring bacteria, so I'd be extra careful with cleaning and drying this particular section.
Ease of Charging
The Queen Bee comes with a magnetic USB charging cable that easily stays on.
Material
Hot Octopuss uses medical-grade, non-porous TPE (thermo plastic elastomer).
Aesthetics
The Queen Bee stands out.
It's hairbrush-like design is different than other toys out there and it comes in a dark steely grey, with no other colour options.
It's not the most fun-looking toy and has more of a 'let's get down to business' vibe instead.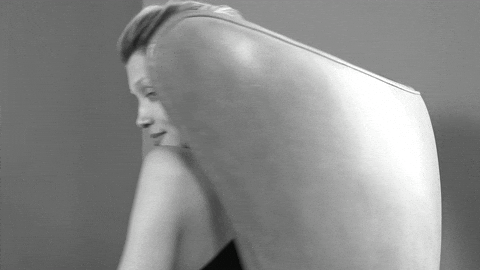 Discreetness
This toy is LOUD.
Here's a taste of The Queen Bee's buzzing!
If a loud car-engine-like noise doesn't bother you, then go for it! Like if you live alone, or your partner thoroughly enjoys overhearing you in your pleasure…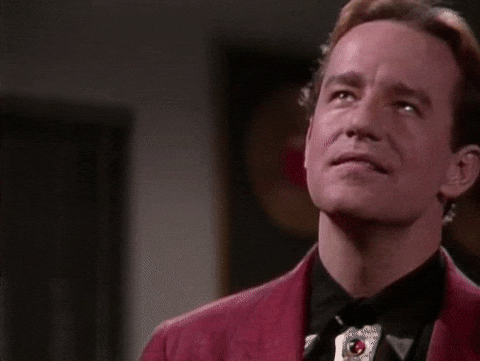 For me, the noise itself was rather uncomfortable and off-putting. It has a high chance of throwing you off if you prefer discreet toys.
Price (in USD)
The Queen Bee retails for $119 USD, which is among the higher-price point toys.
So…
What do you think about the oscillating technology of The Queen Bee? Would you give it a try?
Please comment below with your thoughts, questions or objections about anything I shared! I'd love to hear what you think!
Also, I want to congratulate you for committing to your healing journey by doing your research and reading this!
Starting is the hardest step and that means you're well on your path to healing! Celebrate that fact today… Treat yourself, you deserve it!
And if you haven't gotten your hands on my free online course yet, get "Putting Vaginismus In The Past" now.
To your pleasure and exploration!
– Katrin, with Love