A few months ago, I had an incredibly vulnerable experience…
It was arguably one of the Top 3 most beautiful and bonding moments with my partner.
YES, it involved me crying, BIG time.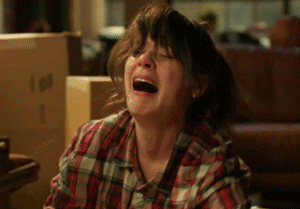 But hey, vulnerability IS a sign of strength!
It's really important to be able to release our emotions and process them in a healthy way (for us and the people around us), as opposed to suppressing them.
And man, did I release bucket loads of emotions. It happened so suddenly, almost as though at the press of a button!
What did it look like?
I was feeling quite a bit of physical tension in my body and my partner offered me a massage.
As I wrote about here, massage is naturally incredibly helpful to release physical tension in the body, especially as it relates to the pelvic floor!
Because remember…
We need a relaxation experience to help us unwind and achieve emotional balance.
And many of us experiencing painful sex often try to manage our emotion pain through increased busy-ness and productivity…
That 'alpha woman' in us turns ON!
Our nervous systems actually become really good at storing away the emotions that we haven't processed.
So…
Managing the emotional and physical tension that naturally builds up in your body is super important!
Because it is in fact this tension that may be additionally contributing to your pelvic pain!
Just like internal trigger point release is amazing for releasing physical pain from the pelvic floor muscles…
Massage anywhere on the body is an amazing tool for both a physical release and deeper EMOTIONAL healing!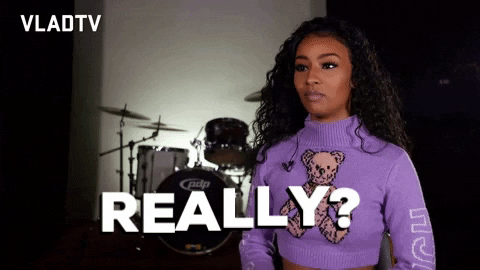 The physical muscles and the nervous system literally store emotions and memories within them.
A deep tissue massage can help open up the gates to allow the emotions to escape the body and just flood out into the world.
That's exactly how it happened for me.
This is what my emotional release looked like…
My partner was massaging my quads and I was really present to the tension stored there.
As he was manipulating the muscle, I felt the pain and discomfort there. And after a few minutes, the top layer of tension was starting to release.
The massage pressure was starting to reach a deeper level of my musculature, almost like he was reaching a new layer of myself!
And instead of feeling a physical release now, I felt a ball of grief and sadness rise up in my throat.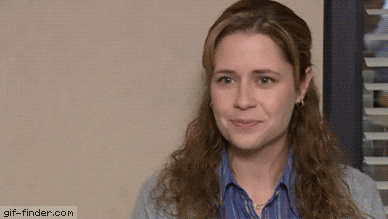 You know how when that happens sometimes, you can choose to swallow down those emotions and more or less ignore them?
This time, this ball of sadness demanded to be expressed.
It was unescapable.
And it happened FAST!
My lips started to quiver and a deep sob of grief escaped my mouth. I felt the sadness come up from really deep down inside me and shoot up through my body.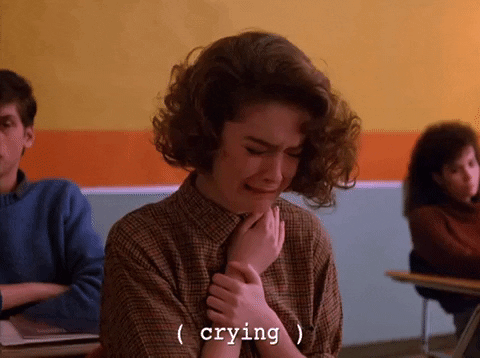 I sobbed and cried and wailed.
I calmed down for a few seconds before another wave hit me.
I was so far into the experience already, I didn't even feel like I had a choice to stop. I just surrendered and allowed myself to EXPRESS. To purge. To cleanse.
I just allowed.
That surrender felt scary, empowering and relaxing all at the same time.
I really allowed myself to feel deeply and it brought a sense of presence in the moment.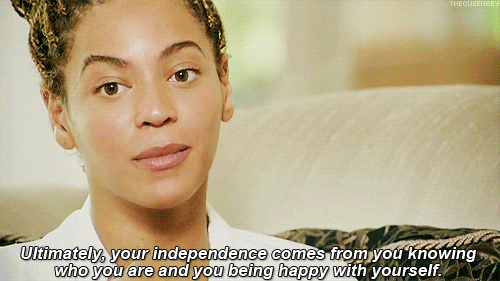 My partner was doing such a beautiful job holding space for me. I felt no judgement, no pressure to be any different than I was.
He was continuing to massage me, to allow the emotion to get stirred up even more deeply.
As the waves of emotions were starting to settle, something interesting happened.
I suddenly craved that touch and grounding sensation of having his weight on top of me. So I asked him to lay on me and hug me…
And he did.
That's when I was overwhelmed with another huge wave of grief. So I continued to cry.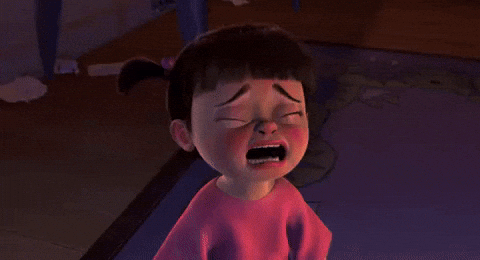 I connected to my inner child and the emotional pain I had experienced and just felt so seen, so held in my vulnerability.
As my nervous system started the relax, the grief, anger and sadness was replaced by an overwhelming sense of love.
I hugged my partner back and we laid there for a few minutes in silence.
I was enjoying his embrace and the sense of grounding that his physical weight and masculine, protective energy provided.
AND it was an incredibly bonding experience for us.
After it, I felt much like this little guy.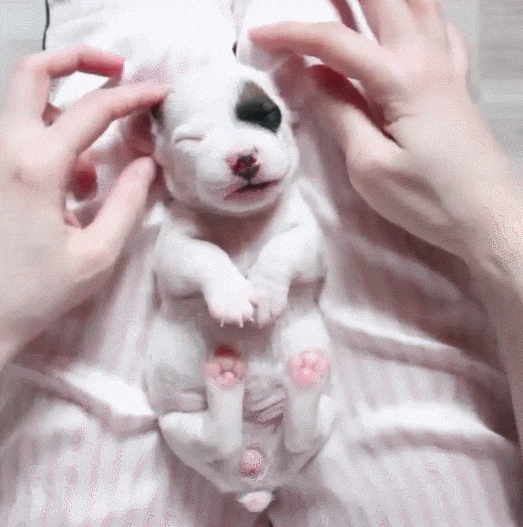 So…
What do you think about trying massage as part of your emotional healing journey?
If you do decide to indulge in the mystery and potential emotional transformation available for you with massage, I recommend that you equip yourself with some essentials.
For me, a really pleasant massage oil is a must to help me drop into the relaxation experience.
One massage oil I love is the Intimate Earth Massage Oil – Awake (pink grapefruit) available at MedAmour.
It's vegan, paraben and DEA-free and its ingredients are:
Prunus Amygdalus Dulcis (Sweet Almond) Oil, Helianthus Annuus (Sunflower) Seed Oil, Cocos Nucifera (Coconut Oil), Parfum, Tocopheryl Acetate, Certified Organic Helianthus Annuus (Sunflower) Seed Oil, Certified Organic Lycium Barbarum (Goji Berry) Fruit Extract, Certified Organic Cymbopogon Schoenanthus (Lemon Grass) Leaf/Stem Extract, Certified Organic Aloe Barbadensis (Aloe) Leaf Extract
It's $14 for a 4 oz bottle, which is among the low-priced of its kind on the market. AND you're welcome to use code KATRINWITHLOVE at MedAmour to receive $10 off any order of $50 or more and free shipping on orders over $55.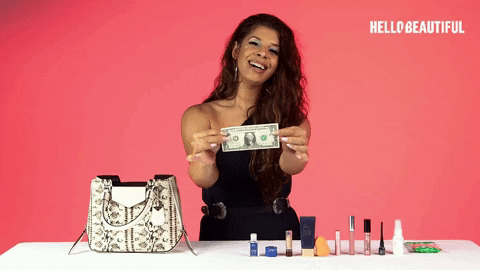 Please comment below with your thoughts, questions or objections about anything I shared! I'd love to hear what you think!
Also, I want to congratulate you for committing to your healing journey by doing your research and reading this!
Starting is the hardest step and that means you're well on your path to healing! Celebrate that fact today… Treat yourself, you deserve it!
And if you haven't gotten your hands on my free online course yet, get "Putting Vaginismus In The Past" now.
To your emotional release!
– Katrin, with Love