So you have gone through the entire healing journey so far like a champ!
You have SO much to be proud of yourself already.
You've done the emotional healing that is so necessary to even considering any of the physical healing pieces.
You've found and embraced your authentic sexual self and have learned to celebrate pleasure in your body!
You've come to the knowing that you're innately deserving of pleasure and this has created a beautiful opening in your nervous system to experiencing more of it. Without any of the shame and guilt you used to feel before!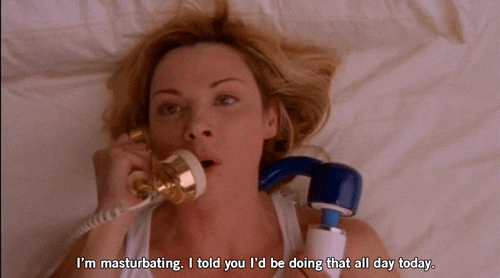 This whole time you've also worked to gain awareness and control of your pelvic floor muscles and you've learned to relax them at your will!
ALL of those things have led you to an effective dilating practice. AND you have reached your goal dilator size!
The moment you've been waiting for is here.
PIV (penis in vagina) sex, or any other form of penetrative sex that you desire!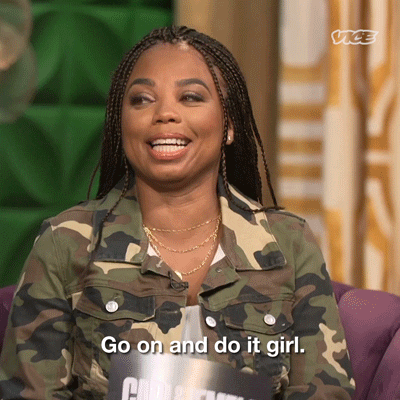 So how do you curate the perfect first PIV sex experience?
Aside from doing all the things that have worked for you in your dilating practice, like creating a safe environment, setting the mood, taking your time and incorporating pleasure…
A massive key to success is to have the penetration with your partner's body happen as similarly as possible compared to how penetration with a dilator has worked so far.
One facet of this is to introduce your partner to the dilating process ahead of your first attempt at PIV sex. This is so you can curate an environment of safety and curiosity with dilating with them around.
This may mean first having your partner in the adjacent room as you dilate, then in the same room as you and even having their hand rest on your body during your practice.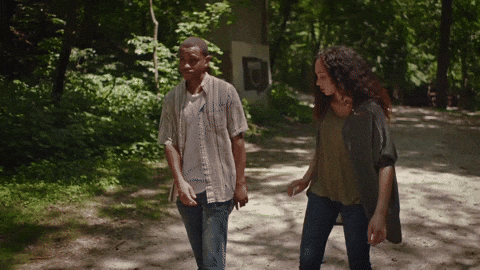 When you feel comfortable with using your goal size dilator with them around, it's time to have your partner be the one inserting it.
Again, do this in incremental steps to guarantee that you're feeling in control of the insertion while building a sense of comfort and safety in the unknown. This requires open and thorough communication where feedback is constantly flowing. The goal is to have your partner learn exactly how to insert the dilator in a way that's comfortable for you, WHILE also incorporating pleasure of course!
ONLY when you feel ready and you've also introduced an element of nudity in your shared dilating practice, it comes time to swap the dilator out with your partner's penis.
At this stage, you'll need to choose what PIV sex position you want to work with first!
Let's dive deeper into the body positioning that would work best for you.
If dilating went smoothly for you while laying on your back with your legs resting to the sides, then you may want to try PIV sex in the missionary sex position first.
If laying on your stomach was the way to go for you with dilating, then the cowgirl sex position would be your go-to!
And…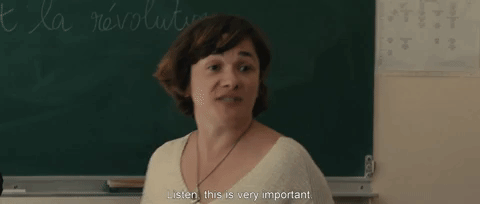 It's crucial that both you and your partner feel comfortable in that position, so that there's no added physical tension or stress that gets created for you in the experience.
Any straining undoubtedly creates an energy of tension and even emotional resistance, which is exactly what we're trying to avoid!
To help with that, whether on the first go, or later on in your exploration of different positions…
I invite you to consider a sex positioning pillow.
It facilitates the fun, while minimizing discomfort and adding luxury to your experience!
This is especially important for positions that otherwise involve some sort of physical straining in the pelvis or the legs for you – any release you can guarantee so you don't have to hold the weight of your body up can go a really long way!
One such positioning pillow is the Liberator Sex Positioning Cushion.
I decided to try this one because it's slightly wider than most other positioning cushions, thus creating a bigger angle and more pronounced support.
Its length is 14 inches, width is 8 inches and height is 7 inches.
I also liked the velvish finish and also its cute look that can double as furniture!
And of course, it's machine washable so you can ensure your furniture stays fresh and clean!
So, how do you use such a prop during sex?
By placing it under your body as to create the desired support – under areas like your lower back and hips if you're laying on your back and even under your stomach if you're positioned face down.
So…
From all the options out there, the large number of sex position possibilities, which ones may feel most comfortable as the beginning stages of your exploration?
Which sex positions can you try that are best in your initial transition to penetrative sex?
Well, those that create the most turn-on for you, erotically would be my top recommendations.
We're looking for this sort of response…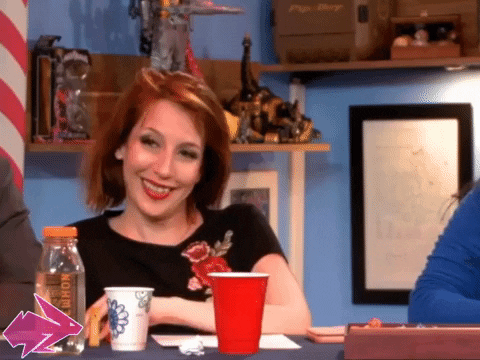 And here are some additional insights if you want to consider the angles and depth of penetration that different sex positions make available. And keep in mind that communication with your partner in the experience of each position is key!
Some work well with a sex positioning pillow, and others which don't even require it.
First, if you're used to dilating on your back, you may like to start with…
1. The Standard Missionary.
Of a first attempt, and until you get comfortable with this position, I highly recommend guiding your partner in yourself – as though his penis is a dilator!
It's very important that you feel that you're in control of the speed of the entire experience here – so that your nervous system can down regulate and so your body feels calm enough that your pelvic floor muscles can relax fully.
In this position, it may uncomfortable for your partner to hover above you so low to the surface you're lying on. That's why you may want to consider a variation of it by trying…
2. The Propped Up Missionary…
Whether this is your first time trying this position, or it has already worked well for you in your dilating practice, consider propping up your butt off the bed a little.
You can use the Liberator Sex Positioning Cushion to do that!
Having your hips sitting higher may create a more comfortable angle of insertion for you. It will definitely also make it easier for your partner to hover above your body.
This position also makes deeper penetration possible compared to the Standard Missionary. So ask your partner to avoid thrusting too far in if this is this is not desirable for you. As well, you can customize the maximum length of penetration using the Ohnut!
Next up, another variation…
3. The Legs Up Missionary!
In this position, your partner is on his knees and your legs are lifted up on his shoulders.
He can hold your hips up OR you can use the Liberator Sex Positioning Cushion so that you can disengage your core muscles and relax your legs fully.
And what if you prefer to be on top? Let's explore…
4. The Standard Cowgirl.
In this position, you're in full control of the pace and angle at which penetration happens.
If you've been used to dilating on your knees or on your belly, this position would be your go-to for a first try to PIV sex.
Something to keep in mind here is that your quads, inner thighs and glutes will be partially engaged as you straddle your partner. Hence, a higher degree of mastery is required to isolate and relax your pelvic floor muscles fully.
IF you're experiencing some difficulty relaxing as much as you know you can in other positions, this is why! A tip would be to lean forward and place some of your body weight onto your arms, so that your legs and pelvic floor bear less load.
Your partner can also come up to a sitting position, to create a similar effect and change the dynamic of your thrusting.
And if you like the Standard Cowgirl and would like to increase the range of movement that you get to enjoy, try…
5. The Cowgirl Crunch…
Here, you're definitely using more of your leg muscles to move. If this works for you, congratulations on being able to isolate your pelvic floor muscles from the rest of your legs and relax them fully!
A tip here is to ask your partner to refrain from thrusting up – this is especially if the intensity of his movement causes you to clench, or if feeling like you're not in control isn't ideal for you.
A different dynamic to you being on top can be possible with…
6. Reverse Cowgirl!
In this position, you can either lean back towards your partner's chest, or place your knees down and lean forward.
This completely changes the angle of penetration compared to Standard Cowgirl, so you may find this to be more comfortable for you!
As well, it gives your partner an opportunity to appreciate your butt up close and this added turn-on for both of you may also facilitate more physical relaxation for you!
It's beautiful that when our level of turn-on goes up, our body melts open physically.
Another position to explore a similar experience is…
7. Doggy Style.
In this position, you can lower your arms and shoulders as much as you'd like and lift your hips. The Liberator Sex Positioning Cushion can come in handy here under your belly and pubic bone!
Adjusting your hips to either have a very gentle lift or very pronounced lift can help limit the depth of penetration.
And this position also helps you access your G-spot which is a whole other world of internal pleasure. I wrote about the G-spot here.
You can also have a similar exploration standing with…
8. Standing Doggy Style.
This position can be great because it allows you to shift your body positioning without much restriction.
Therefore, you're able to adjust both the angle of insertion and the depth of penetration that is available!
Also, standing sex positions decrease the pressure put on the abdominal area – this can help decrease abdominal pain and trigger points in the abdomen, like for those experiencing endometriosis.
And finally, another beautiful position…
9. Spooning!
This position allows you to experiment and notice the differences in your experience as you change the angle of your pelvis.
From here, you can shift your body so you're laying on your back and are perpendicular to your partner – shift your butt towards him, inserting him inside you, and rest your legs on top of him.
Both of these positions are beautiful for exploring penetrative sex at a slower pace and in a more relaxed way.
And there you have it, 9 positions to explore!
So, would you like to get your hands (or should I say butt!) on the Liberator Sex Positioning Cushion?
If you're considering it, you have a few colour options!
Aesthetics
This pretty heart-shaped pillow comes in merlot, plum, black, brown, champagne and platinum.
The one in the picture is the merlot colour and I love the velvish material and ultra-soft texture.
Price (in USD)
It retails for $89, which is among the mid-price point positioning props.
And you'll be happy to know that…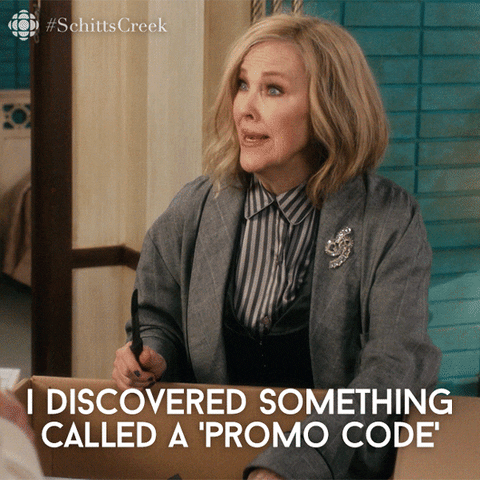 I've partnered with Betty's Toy Box to provide you with a 10% discount! Just use code KATRINWITHLOVE at checkout.
So…
What do you think about making the Liberator Sex Positioning Cushion your comfort partner in your first go at PIV sex?
Please comment below with your thoughts, questions or objections about anything I shared! I'd love to hear what you think!
Also, I want to congratulate you for committing to your healing journey by doing your research and reading this!
Starting is the hardest step and that means you're well on your path to healing! Celebrate that fact today… Treat yourself to something special, you deserve it!
And if you haven't gotten your hands on my free online course yet, get "Putting Vaginismus In The Past" now.
To your final milestone on this healing journey!
– Katrin, with Love