Pelvic pain.
It's NOT what you asked for.
In your teens, thinking about what sex would feel like was so exciting, mysterious, and raw.
And the pain you encountered out of the blue felt like someone stuck a knife in the back of your teenage fantasies!
Disappointment washed over you.
Fear of the unknown.
The inexplainable pain was one you didn't even know how to talk about and healing it now seemed like a distant dream…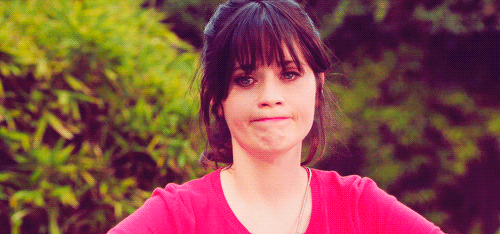 For me, since the first time I tried having penetrative sex…
I experienced sharp and unexplainable pain. I either put up a wall making it impossible to let my partner in, intercourse was too painful to continue, or I tolerated the torture to the extreme of silent tears.
Like you, I lived through the confusion, embarrassment and guilt, and collected a breadcrumb trail of answers along my healing journey.
Now, I live a pain free and intimate life (99% of the time). And on the days of painful trigger points that come up, I am well equipped to gain back control of my pelvic floor and create a state of relaxation and pleasure!
I'm passionate to share what worked for me AND the mistakes I made along the way, so you can avoid those detours.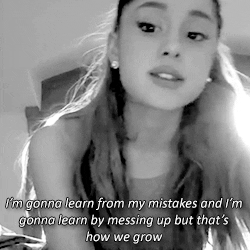 So…
To break The Cycle of Pain, we need to create a container of safety (and fun!) in order to transform pain into a neutral sensation, and later pleasure.
When it comes to overcoming pelvic pain, and vaginismus in particular, a tip that can be a game-changer for you is to…
Use your dilators ALONG WITH a tool for pleasure!
*If you're asking yourself "What are dilators?", you might first want to read about how dilating can help on your journey of overcoming pelvic pain.
You see, the dilators I used in my journey had a vibrating feature. And when I discovered how to best use it prior to attempting insertion of the dilator, I started making progress MUCH faster!
This IS backed by science.
The book "Healing Painful Sex" by Deborah Coady and Nancy Fish states, "If you can figure out how to get yourself AROUSED and experience orgasm in ways that don't involve pain, you will actually be IMPROVING your condition."
In fact…
Clitoral stimulation can exponentially speed up this re-wiring of the brain and help you make progress with dilation!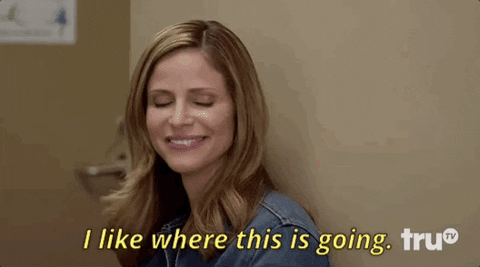 Experiencing this pleasure prior to attempting penetration with a dilator will physically help your body relax, making your dilating practice more effective.
The other benefit of clitoral stimulation before and during dilating is that it primes your vagina for penetration, by creating some natural lubrication and even loosening the pelvic floor muscles.
So, what if you're in the same boat I was in?
You haven't used a vibrator and you're asking yourself this question…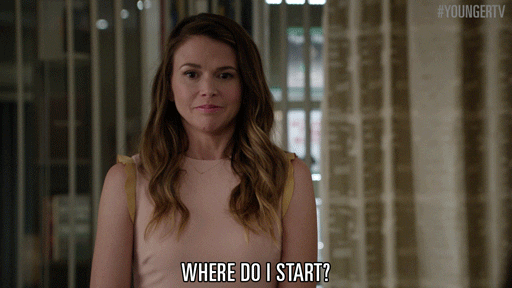 If you haven't used a vibrator before, it's best to start with a gentle CLITORAL vibrator, meaning it's not meant to be inserted in the vaginal opening.
If you experience pelvic pain, I recommend getting one that either uses air pressure technology, or has vibrations that you can choose to be gentle.
The air pressure option is especially great for pelvic pain when the pain becomes pronounced at just the touch of the vulva.
That's because toys that use air pressure technology are extremely gentle and tend to avoid unnecessary irritation.
You see, the dilators I used just had a constant vibration that can be increased in intensity. And they were VERY buzzy and overwhelming at times.
So what is the ORIGINAL pleasure tool in this category of air pressure technology?
The Womanizer Liberty, sold at a wonderful online store for intimate wellness products – MedAmour.
Let's take a closer look at The Womanizer Liberty.
Vibrations
The main factors to consider when choosing a vibrator is which KIND of vibrations it offers.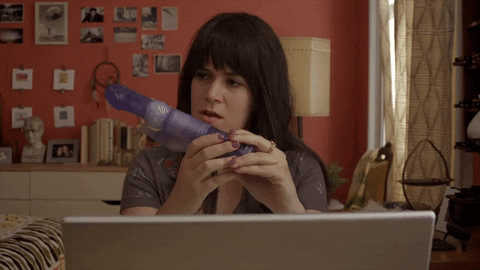 There's the standard vibrations option, oscillations and air pressure play technologies.
The Womanizer Liberty uses air pressure play technology that creates a suction and gentle massage sensation.
This is EXTREMELY different than any vibrations that are created by the toy moving side to side, or oscillations created in and out movement.
The Womanizer Liberty creates a fluttering sensation different from the typical vibrator.
It feels like someone is gently sucking on your clitoris.
The shape and size of The Womanizer Liberty also allows for that clitoral stimulation to be really concentrated, rather than broad all around the vulva.
This means you can pinpoint EXACTLY where the teasing and build-up of pleasure will happen.
And hit the spot, kind of like this…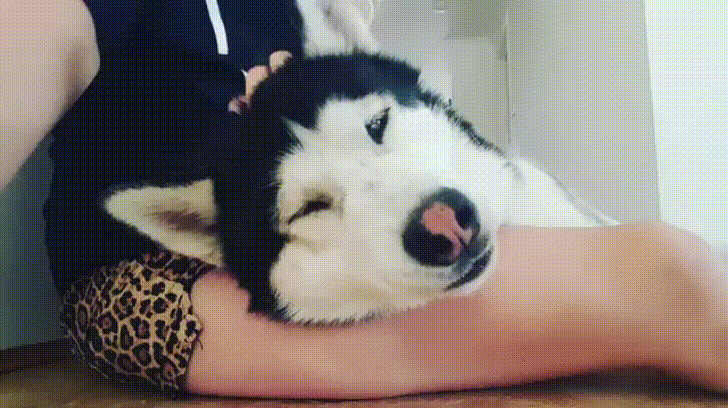 Giving your clitoris some special attention in your healing journey is perfect, because…
The clitoris contains 8,000 deliciously sensitive nerve endings, double the nerve endings in the glands of a penis.
Sorry, guys!
And most vulva-owners are actually unable to have orgasm through intercourse alone. About 75% of us who have orgasms need to have our clitoris touched.
In fact, the clitoris' SOLE purpose is to bring a vulva-owner pleasure!
Not reproduction.
So let's debunk the societal shame we have around pleasure.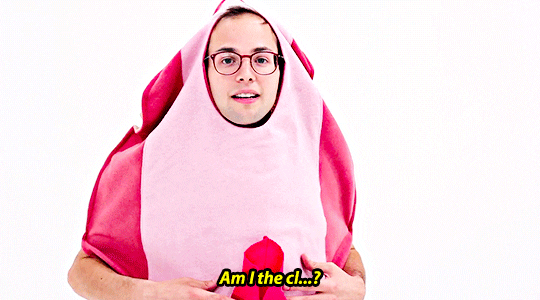 The clitoris feels useless each day it goes without stimulation. It doesn't like sitting around, not fulfilling its purpose!
Vibrations (Modes)
The Womanizer Liberty has 5 intensities of its air pressure stimulation.
I found that the lowest intensity wasn't powerful enough to create a pleasure build up, so I did move up a few speeds to achieve a slow-build up orgasm.
And I found the highest speeds to be rather overwhelming for my body.
Overall…
This toy isn't as intense as other vibrators can be and that's why it is so great for sensitive vulvas.
Ease of Use
The Womanizer Liberty has 2 buttons ( + and – ).
If you press and hold the + for a few seconds, you turn this baby on and off.
And then you can adjust the speed of the air pressure accordingly.
I found it really easy to use, especially because the buttons are located where your thumb would naturally rest as you're holding the toy against your body.
Ease of Cleaning
The Womanizer Liberty is waterproof, making it easy to clean (and use in the shower or bath if that's your thing!)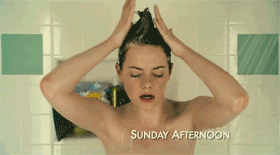 As well, it comes with a cover that aids in storing it and keeping it clean.
The cover also creates a discreet look that can help you avoid a potentially awkward travel bag check at the airport!
Ease of Charging
The Womanizer Liberty comes with a magnetic USB charging cable that easily stays on. As well, a light located inside its suction area serves as an indictor in the charging process.
Material
The Womanizer Liberty is made of body safe ABS plastic and phthalate free silicone.
Aesthetics
The Womanizer Liberty is a pretty-looking pleasure partner.
It comes in powder blue, lilac, pink rose and red wine colour options.
Discreetness
Who doesn't love a ridiculously discreet toy?
This toy is nice and quiet, compared to the typical vibrator on the market.
Especially when it comes to using a toy alongside your daily dilating practice, I'm a big fan of keeping it quiet.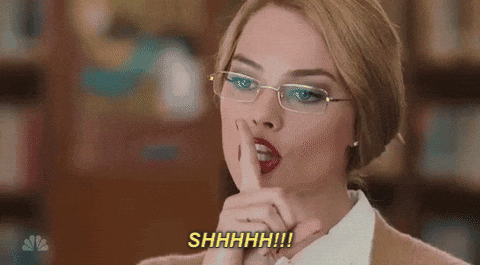 One reason is so other people don't hear it. And more importantly, so I could fully allow myself to breathe and let loose without an annoying buzzing sensation that can make relaxation challenging.
Here is what it sounds like at all intensities.
Price (in USD)
The Womanizer Liberty retails for $97, which is among the mid-to-high-price point toys.
And since I love MedAmour's commitment to sexual health being a pillar in our quality of life, I've partnered with them to offer you a discount!
If you click any of the links above, or use code KATRINWITHLOVE at checkout on MedAmour's website, you'll receive $10 off any order of $50 or more and free shipping on orders over $55.
Which brings The Womanizer Liberty down to $87 with free shipping.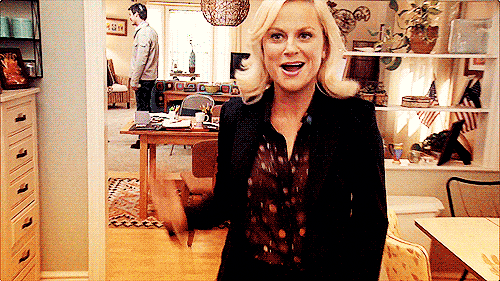 Finally…
I've heard negative feedback about the name of this toy, and I agree that the word 'woman' is not inclusive of those vulva-owners who do not identify as women.
At the same time…
Society has created a negative connotation of the word 'pussy' as well, since it's become synonymous with 'weak' or 'cowardly'. Just as we can reclaim our feminine power in the word 'pussy', I think the beauty is in the eye of the beholder when it comes to any word. 'Womanizer' included.
In other words, if you choose a term to be hurtful, it will be.
That choice of interpretation is the power that YOU hold.
What do you think about the topic?
And would you give The Womanizer Liberty a shot as your pleasure partner?
Please comment below with your thoughts, questions or objections about anything I shared! I'd love to hear what you think!
Also, I want to congratulate you for committing to your healing journey by doing your research and reading this!
Starting is the hardest step and that means you're well on your path to healing! Celebrate that fact today… Treat yourself, your deserve it!
And if you haven't gotten your hands on my free online course yet, get "Putting Vaginismus In The Past" now.
But wait!
A Surprise For You
I want to tell you about our giveaway!
The wonderful Lily from MedAmour generously offered The Womanizer Liberty to send one lucky winner!
That's a value of $97.
Want to win it?
To being pain free and intimate!
– Katrin, with Love