Let's be real…
For those of us who have experienced pain before, transitioning from your dilating process to penetrative sex is a leap of faith of its own.
You're already making a wonderful amount of progress in your both your emotional and physical healing journeys, AS WELL AS the often overlooked adventure of finding and embracing your authentic sexual self.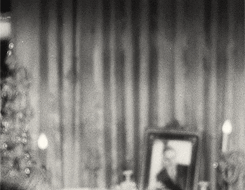 Yes, you!
You see, I myself discovered really how powerful embracing my authentic sexual identity was only AFTER being physically able to have pain-free PIV sex…
And believe me, I wish I had done it sooner! Truly stepping into your sexual confidence is ideally to be done DURING journey to physically overcoming vaginismus!!
Specifically, I remember feeling quite awkward trying to navigate any sex positions in which I was the… well, the main event.
If I were on top for example, it took me some practice to feel like I'm guiding my partner inside me and generally moving on an angle that felt natural…
And on top of that, it took some time getting used to moving with confidence!
Part of it is the deep knowing that pain is no longer part of the equation in sex, AND another part is simply the dynamics of 'riding' your partner with ease and being present in the heat of the moment!
So that you look forward to it and even begin initiating penetrative sex!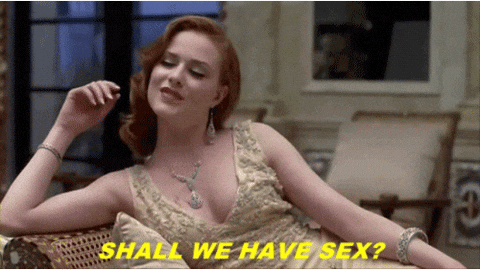 So…
What would have been great is to have help in gaining confidence over the INNATE physical movement of penetrative sex itself, EVEN before I could accept a penis inside of me!
That's what I trust a sex toy that I discovered recently is going to help YOU with, if you're in a partnership with a penis-owner!
How?
By mimicking the very mechanics of penetrative sex, where you're on top or even in other positions, but WITHOUT penetration. So that when penetration becomes possible, you've already enjoyed and are comfortable with a few different penetrative sex positions.
That's right, the Pulse Duo Lux by Hot Octopuss allows you to practice the dynamics of sex positions in an incredibly pleasurable way!
Let's explore HOW exactly this brand's most luxurious toy can help you in your transition to confident, penetrative sex!
Shape
The Pulse Duo Lux looks like this…
The sleeve fits around you partner's penis, while you rest your vulva on the base of the toy, as I'll explain in more detail below…
And…
You both receive your desired level of stimulation through the right amount of vibration in the mode you desire. This is independently controlled from your wrist mounted remotes.
Vibrations
Hot Octopuss was the first company to use oscillation technology in their toys, with the release of their Pulse toy for penis-owners.
Their Queen Bee is the first toy of theirs for us vulva-owners with the same PulsePlate oscillation technology and they've been expanding their collection ever since.
So how is oscillating technology different than vibrating?
Oscillations travel further and are very rumbly (rather than buzzy as vibrations can be).
It uses "a 'piston'-type mechanism in order to generate extremely deep and rumbly oscillations."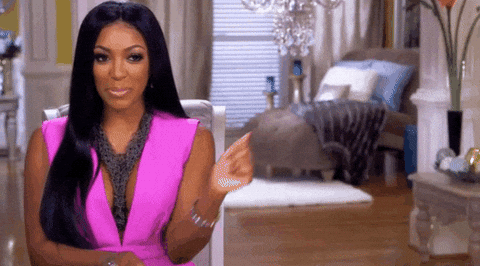 I noticed that…
Instead of the vibrations moving from side to side like a typical vibrator, oscillations create an in and out movement, more like tapping or thudding rather than vibrating.
A significant difference in sensation is that the rumbly oscillating waves pound in a deeper way through you, rather than on the surface like vibrations do.
Kind of like repeatedly banging your fist on a table, rather than shaking the table side to side. (Or in the world of pleasure, tapping on the clitoris instead of flicking it.)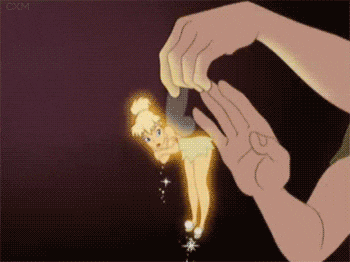 As well, the shape of the Pulse Duo Lux allows for a broad clitoral stimulation area.
That, combined with the oscillation technology had a really yummy effect, IF you're looking for a slow-build, deep orgasm.
As a vulva owner, if you are 100% sure that you enjoy pinpoint stimulation exclusively, this toy isn't for you. The broadness of its shape will surely drive you crazy as you won't be able to concentrate the oscillations to a narrow enough space.
So how does The Pulse Duo Lux give you pleasure then?
Your partner enjoys the thudding oscillations created by the PulsePlate on the inner curve of the toy, while you as the vulva-owner enjoy its rumbly vibrations emitted from its base (the smooth surface of the toy picture below).
You also get to enjoy the rumbly oscillations travelling your way from the PulsePlate.
More specifically, you're assuming the cowgirl position pictured below…
Where your vulva is pressed against the toy, which is sitting around your partner's penis.
With the Pulse Duo Lux being held firmly in place in this way, you can glide up and down along the toy itself.
You can also try to glide yourself AND the toy along the shaft of your partner's penis – this is a great idea in theory but proved to be rather difficult in practice! That's because the toy tends to rotate to the side unless its firmly held in place by your bodyweight.
The idea is that you're mimicking the thrusting action with you on top, associating this position with pleasure which is exactly what we want to be doing to grow your confidence with being on top.
You CAN also use the toy in other sex positions like missionary. Especially if the missionary position has registered as traumatic for you in the past, this (along with some deep emotional healing work) can help your nervous system recreate a sense of safety and pleasure in this position.
So it becomes playful and enjoyable, rather than triggering.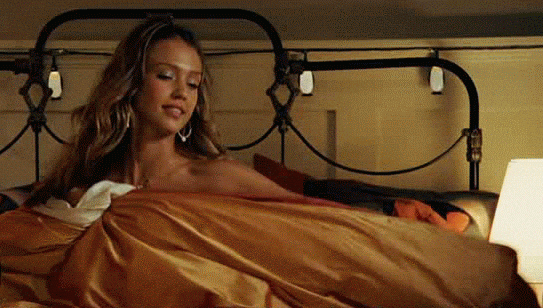 What I loved, similar to the effect The Queen Bee has on me, is that the wave of turn on with the oscillation technology has a deeper nature of pleasure build-up.
Especially when I pressed my vulva firmly against the toy, the wave of turn-on started to grow in my belly and then moved through me. This is quite a different experience than the standard sex-toy vibrations that can often stay on the surface of the body and be contained to the genitals…
I also liked that for me, using experience created the pleasure build up and CRAVING to have my partner inside of me.
As for my partner…
He said that it felt pleasurable the second he put it on and that his penis starting throbbing in a good way on the lowest setting, even without moving the toy at all.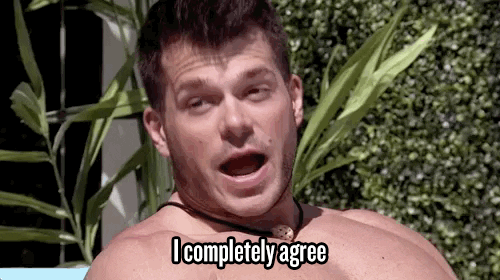 As for the shared experience, the added bonus with the Pulse Duo Lux is that you're connecting with your partner, are experiencing a build up of pleasure at the same time, are enjoying the full body experience with movement against each other…
We found that using lubricant on both the inner curve of the toy as well as its base made for a more comfortable experience.
AND can independently control your vibration settings using your wrist mounted remotes.
It's fun to swap remotes and be in control of your partner's experience too!
Vibrations (Modes)
The Pulse Duo Lux has 6 vibration modes (as elegantly demonstrated below in my own language), EACH one available at 8 speeds:
1. brrrrrrrrrrrr
2. brrrrr brrrrr brrrrr brrrrr
3. brr brr brr brr brr brr brr
4. br br br br br br br br br
5. br br br BRRRR br br br BRRRR br br br BRRRR
6. BR BRRR BR BRRR BR BRRR
My favourite is number is 5 and my partner's favourite is number 6!
AND there is a turbo option which brings the intensity up a notch. Since both my partner and I generally prefer lower speeds when using vibrators, we found this to be too strong for our bodies… But it did bring a fun 'wooooah, oookay' element of surprise when we tried it.
Ease of Use
The Pulse Duo Lux has 4 buttons on the sleeve itself and 4 buttons on each wrist mounted remote.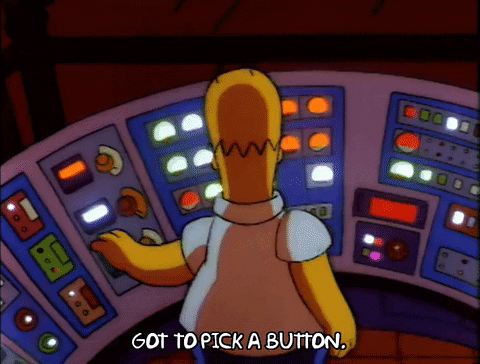 It is not the most straight-forward toys to operate, because of the added partner dynamic, but I'd say HotOctopuss has done a good job simplifying it.
To turn the toy on initially and have it be on stand-by mode, you must press and hold the dotted power button on the sleeve itself for 2 seconds.
Then, you can move onto using the wrist mounted remotes.
The remote which has a slightly golden tint metallic colour is the one that controls the vulva-owner's experience (the vibration at the base of the toy), and the one that has a purely silver metallic colour controls the penis-owner's experience (the PulsePlate at the inner curve of the toy).
To activate the vibration, press and hold the circle button on the remotes for 2 seconds. Then, you can short-press it again to switch between vibration modes.
The + and – buttons increase or decrease the vibration intensity, while the crown button turns Turbo mode on and off.
You CAN also use the buttons ON the sleeve itself to control the penis owner's experience if you'd like, but I'd say once the toy is on stand-by mode, the remotes are more handy.
The buttons on the toy are great for solo use though – they include the dotted power button, the lightning button for Turbo mode, as well as the + and – buttons.
For solo play, my partner said that it's great – you just put it around your penis, watch it grow and cum, without much movement required.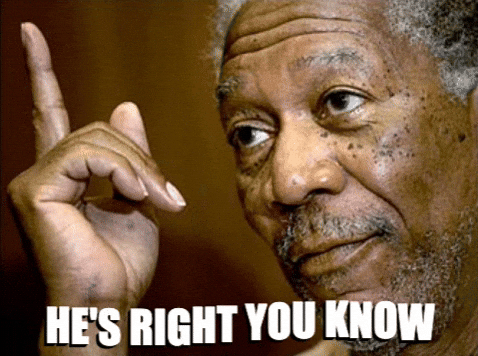 Ease of Cleaning
The Pulse Duo Lux sleeve is waterproof, making it easy to clean (and use in the shower or bath if that's your thing!)
However, the remote controls are NOT water resistant!
Ease of Charging
It comes with a magnetic USB charging cable that easily stays on. It's LED light is red when the cable is attached and turns green when the toy is fully charged.
Material
The Pulse Duo Lux is made of body safe silicone – that's what you should be looking for!
Aesthetics
The Pulse Duo Lux stands out.
It's quite different than other toys out there and it comes in a dark steely grey, with no other colour options.
It's not the most fun-looking toy and has more of a 'let's get down to business' vibe instead.
Discreetness
This toy is not whisper quiet. It's an average level of 'discreet', and thankfully it's significantly quieter than the Queen Bee!
Price (in USD)
The Pulse Duo Lux retails for $189 USD, which is among the higher-price point toys.
So…
What do you think about the trying the Pulse Duo Lux? Would you give it a shot in your transition to PIV sex?
Please comment below with your thoughts, questions or objections about anything I shared! I'd love to hear what you think!
Also, I want to congratulate you for committing to your healing journey by doing your research and reading this!
Starting is the hardest step and that means you're well on your path to healing! Celebrate that fact today… Treat yourself, your deserve it!
And if you haven't gotten your hands on my free online course yet, get "Putting Vaginismus In The Past" now.
To you and your sexual confidence!
– Katrin, with Love