What is the biggest disappointment you've experienced?
One of the most memorable ones for me is feeling like a failure because I couldn't go all the way in the bedroom.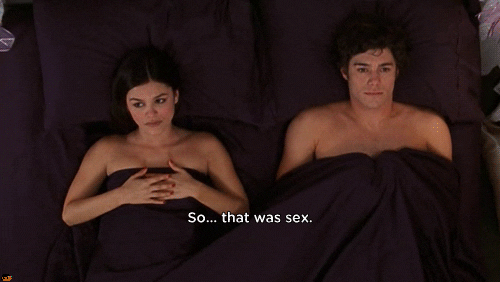 Vaginismus can do that to you…
It can make you feel incomplete.
Inadequate.
A sorry definition of a human who couldn't give her partner what he wanted.
Well, the wall my body put up when my partner tried to enter me put a physical wedge in our relationship.
The limitation that my body served me with, and the physical and mental pain that followed flipped my life upside down.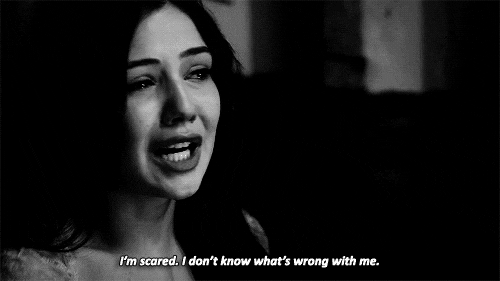 After the confusion wore off, for a long time, I clung onto a narrow definition of sex being only penetrative sex.
And I defined my worth according to how capable I was with penetration. For years, PIV sex was impossible or extremely painful for me, so naturally…
My confidence and femininity disappeared along with my joy with intimacy.
I gradually stopped initiating any sensual or sexual touch, because I knew where it was leading.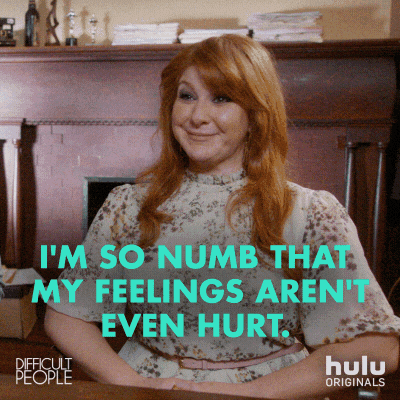 Sex became this thing that I couldn't have, so I stopped wanting it.
Only after I widened my definition of sex to be more than the PIV (penis in vagina) sex I had been measuring myself up against, I was able to start the healing process.
I gradually learned that sex is what you make it.
And once I gave myself the permission to put PIV sex off the table for the time being, I felt the weight be lifted off my shoulders and began to welcome the fun that came with a variety of intimate touch.
Most importantly, I began to release the tightness and fear my body was holding onto.
With a healthier and less overwhelming view of sex and dilating training, my whole body, including my pelvic floor, could begin to relax.
It was time for exploration.
For play.
My fun and seductive nature naturally came back to me, as I started to have more fun in the bedroom.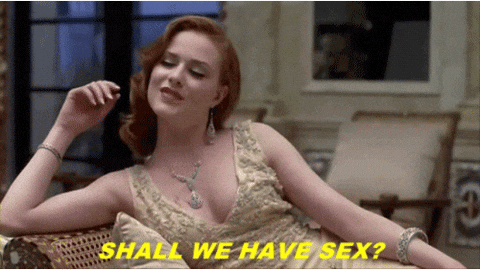 And I learned that playing with the senses went such a long way in creating pleasure in the body!
Sight, touch, hearing, smell and taste.
Kind of like with the notes in music, you can create an unlimited number of melodies using these 5 senses.
A wide variety of moods and atmosphere depending on which genre of intimacy you'd like to play in.
The HighOnLove Chocolate Body Paint I tried recently serves as a wonderful tool in my journey of exploration that continues today.
Playing with this body paint was just such a seductive and luxurious experience!
With this beautiful bottle in my hand, I effortlessly took the role of the creator of my erotic play.
I became the painter in the bedroom.
Sexy and sensual, with some silly-ness in the mix.
What's interesting about this product is that the HighOnLove Chocolate Body Paint is made with premium hemp seed oil.
If you haven't heard of hemp seed oil…
It's an ingredient that can stimulate blood circulation and pleasurable sensation, help with inflammation and overall ease tension and expedite healing.
The chocolate body paint does NOT have THC, the chemical responsible for most of marijuana's psychological effects.
Hemp seed oil does not produce a euphoric high or psychoactive effect. Instead, hemp seed oil can relieve pain, reduce anxiety, and help with insomnia.
So it's not like you would get high or anything!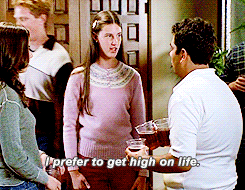 I wondered how I would feel after I ingested it.
After I had some of the body paint, I had the feeling of joy and carelessness, which was definitely a pleasant effect! I allowed myself to indulge in the fun.
AND I liked the taste.
The body paint had the smooth taste of dark chocolate, with a slight different taste that I can't quite put my finger on, maybe because I'm not familiar with the taste of hemp seed oil.
But it was chocolate-y overall.
Price (in CAD)
The HighOnLove's Chocolate Body Paint retails for $45, which is among the higher-priced of the few of its kind on the market.
And…
I've partnered with HighonLove to provide you with a 15% discount! Just use code KATRINWITHLOVE at checkout.
What do you think about playing the HighOnLove Chocolate Body Paint – chocolate paint made with hemp seed oil?
Please comment below with your thoughts, questions or objections about anything I shared!
Also, I want to congratulate you for committing to your love life by doing your research and reading this!
Starting is the hardest step in any journey and that means you're well on your way! Celebrate that fact today… Treat yourself to something special, your deserve it!
And if you haven't gotten your hands on my free online course yet, get "Putting Vaginismus In The Past" now.
To your sexual freedom!
– Katrin, with Love