For many vulva owners struggling with painful sex and vaginismus in particular, a daily practice with dilators is often part of the healing journey…
*If you're asking yourself "What are dilators?", you might first want to read about how dilating can help on your journey in healing vaginismus.
But minty gum?!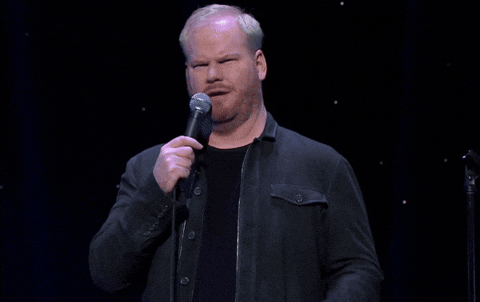 Let me back up a bit.
Dilating can be an incredibly uncomfortable and painful experience, if it's not done correctly and if the process is rushed.
The emotional preparation leading up to dilating AND following specific step-by-step dilating guidance are extremely helpful in making the practice effective.
As well…
Adding some PLEASURE to the process is a game-changer!
That's why I recommend to…
Achieve sexual arousal EACH time before you begin inserting a dilator and even during insertion!
One way to do that is to use a vibrator to stimulate your clitoris and get turn-on that way.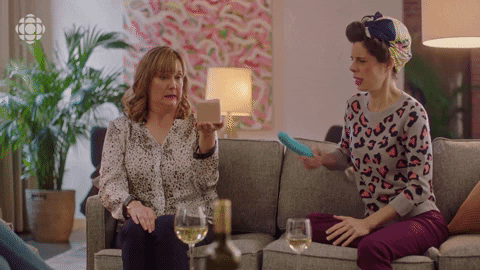 Why is this important?
Well, it's crucial for the nervous system and subconscious mind to begin associate dilating practice with pleasure, instead of pain.
And…
Clitoral stimulation can exponentially speed up this re-wiring of the brain in favour of this and help you make progress with dilation.
It can actually have you look forward to it!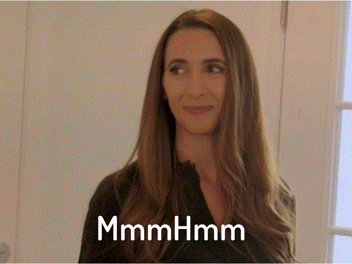 The other benefit of clitoral stimulation before and during dilating is that it primes your vagina for penetration, by creating some natural lubrication and even loosening the pelvic floor muscles.
In itself, this wave of relaxation helps reduce the anxiety around penetration.
But there's another nifty trick to additionally help create a sense of relaxation in the body!
There's a product out there that will help heighten the sensitivity of the clitoris, in order to increase pleasure and serve to make your dilating practice EVEN more effective and pleasant.
A stimulating o'gel like the Sliquid Organics Stimulating O'Gel.
The purpose of the o'gel is to be applied to the clitoris in order to exhilarate each gliding movement during stroking or penetration, making the area more pleasurable to the touch.
It stimulates blood circulation and creates pleasurable sensation.
I was skeptical so I had to try it!
Sensation
About a minute after I applied it to my clitoris, I felt a cooling sensation.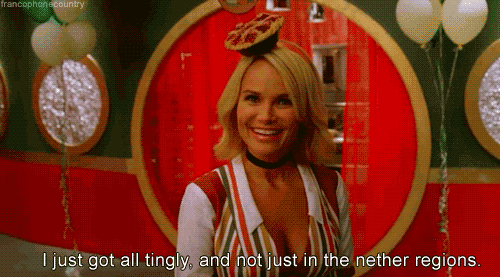 Like my clitoris popped a minty gum to freshen up and freshen up it did!
It's an exhilarating experience. Like my turn on came alive from the cooling sensation.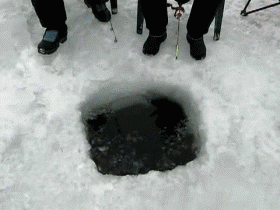 Then, this wave of cooling slowly turned into a feeling of comfort, warmth and coziness.
And turn-on!
It was definitely stimulating, as the name suggests.
Funny how a little bit of gel can do that!
Ingredients
I love that this product is made of 95% organic ingredients.
Purified Water, Plant Cellulose (from Cotton), Aloe Barbadensis, Natural Tocopherols (Vitamin E), Cyamopsis (Guar Gum), Peppermint Oil, Sweet Almond Oil, Menthol, Extracts of Hibiscus, Flax, Alfalfa, Green Tea & Sunflower Seed, Potassium Sorbate, Citric Acid. USDA Certified Organic
Peppermint Oil and Menthol are natural vasodilators, which bring blood to the surface, increasing arousal and stimulation.
Vitamin E is well known for its healing properties, and Green Tea as well as Hibiscus are well documented for helping with skin elasticity.
It's water-based, glycerin free and free of parabens!
Since it's water-based, you can use it with any silicone dilator set you have, or silicone vibrator you're using. (Keep in mind, you shouldn't use silicone-based lubricant with silicone toys!)
Price (in USD)
The Sliquid Organics Stimulating O'Gel retails for $15, which is among the lower-priced of its kind on the market.
Also, I've partnered with Betty's Toy Box to provide you with a 10% discount! Just use code KATRINWITHLOVE at checkout.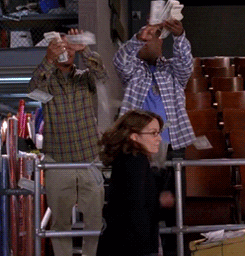 So…
What do you think about using the equivalent of a mint gum as part of your sexual healing journey?
Please comment below with your thoughts, questions or objections about anything I shared! I'd love to hear what you think!
Also, I want to congratulate you for committing to your healing journey by doing your research and reading this!
Starting is the hardest step and that means you're well on your path to healing! Celebrate that fact today… Treat yourself, your deserve it!
And if you haven't gotten your hands on my free online course yet, get "Putting Vaginismus In The Past" now.
To your minty experience!
– Katrin, with Love