I have to admit…
I felt shame related to my sexuality pretty much my entire life ever since I could understand the concept.
That's why I rarely explored my own body and capacity for pleasure. And when I did, I felt grossed out to use my own fingers to touch my vulva…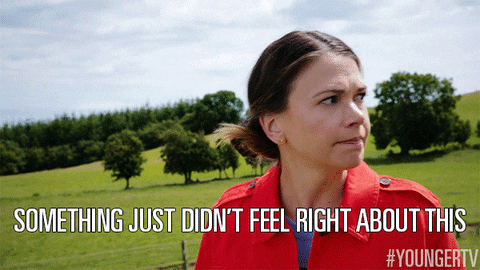 So I avoided it.
It's quite fascinating to understand how and why sexual shame built up in your nervous system.
Even though it's not NECESSARY to know the reasons you're experiencing it, awareness can be a first step to healing…
My intricate stories inside The Pain Free and Intimate Recipe (on each event I'm aware of that contributed to my experience of shame around sex and vaginismus) have sparked deeply healing insights for many of you already!
It really is incredibly liberating when we can let go of the shame we've held onto around sex.
It's wildly liberating when we start to deeply believe and embody that pleasure is a natural and BEAUTIFUL part of what our bodies are capable of!
Did you know…
The clitoris contains 8,000 deliciously sensitive nerve endings, double the nerve endings in the glands of a penis?!
Sorry, guys!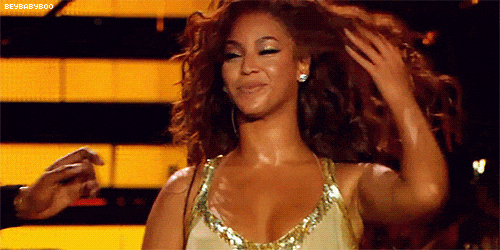 And it may be comforting for you to know that most vulva owners are unable to have orgasm through intercourse alone. About 75% of vulva owners who have orgasms need to have their clitoris touched.
The clitoris is designed to bring a vulva owner pleasure! That is its sole purpose in the body!
Not reproduction.
So let's get present to the beauty of our bodies and debunk the societal shame we have around pleasure!
The clitoris feels useless each day it goes without stimulation. It doesn't like sitting around, not fulfilling its purpose.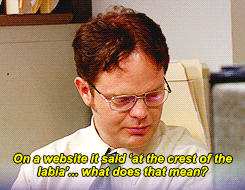 But aside from pleasure just being for the purpose of enjoying our precious lives…
A pleasure exploration practice is CRUCIAL when it comes to overcoming painful sex!
Clitoral stimulation can exponentially speed up the re-wiring of the brain and help you transform pain into a neutral sensation, and later pleasure. And that's the key to overcoming painful sex in general – breaking The Cycle of Pain!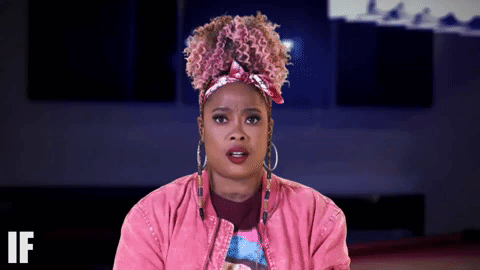 The book "Healing Painful Sex" by Deborah Coady and Nancy Fish confirms that…
"If you can figure out how to get yourself AROUSED and experience orgasm in ways that don't involve pain, you will actually be IMPROVING your condition."
So, where do you start?
Bijoux Indiscrets created a kit with 3 key items you may want to use in a pleasure exploration practice.
Their Horoscope Self Pleasure Kit combines sensual and sexual pleasure in a very elegant way that is unique to YOU, according to your zodiac!
Here's what my Sagittarius kit looks like!
It comes with…
A finger vibrator, clitoral balm and necklace with a stone unique to your zodiac sign.
Okay, but what do these things have to do with getting comfortable with pleasure?
Let's take a closer look!
Necklace
Okay, why a necklace right?
The idea is that you can wear this necklace as a symbol of your commitment to experiencing pleasure in life. A reminder of your beauty and strength through the journey past pain.
And I love that – a visible sign, a REMINDER of how well you're doing on the journey past painful sex – this can be really empowering!
This simple symbol of your commitment to pleasure can also help you be increasingly aware of noticing the simple pleasures all around you, outside of sexuality.
Because let's admit it, eroticism starts with feeling joyful and positive.
And being in the mood for experiencing pleasure in the first place!
The necklace you get as part of the Horoscope Self Pleasure Kit encases a unique gemstone based on your zodiac sign as well!
I got Lapis Lazuli for Sagittarius.
Clitoral Balm
The clitoral balm that comes with the kit has a warming-effect that can help ease pain and add pleasure to your intimate practice.
I like that the Horoscope Self Pleasure Kit recognizes the importance of playing with the senses for a more sensual experience.
And each aroma is inspired by the elements of your unique zodiac sign – my aroma of Spiced Ginger is in honour of my element, Fire.
Although I don't really like the smell or taste of ginger, this balm was really pleasant.
And it DID have a warming effect that felt really yummy on my clitoris.
The ingredients of the balm are: Sweet almond oil, Shea butter, Cocoa butter, Candelilla wax, Coconut oil, Soybean oil and Fragrance.
Finger Vibrator
The finger vibrator is where we get sexual. It serves as a convenient extension of your own hand.
This is a wonderful way to transition into using your own hand to touch your vulva and create pleasure in your body, if you currently have an aversion to that.
And it's perfect if you just prefer not to have to hold anything in your hand, which is especially useful with dilating!
If you've tried inserting a dilator before, you know how inconvenient it is to hold the dilator as you slide it in, a vibrator in the other hand AND relax your body at the same time with the right breathing and visualization techniques!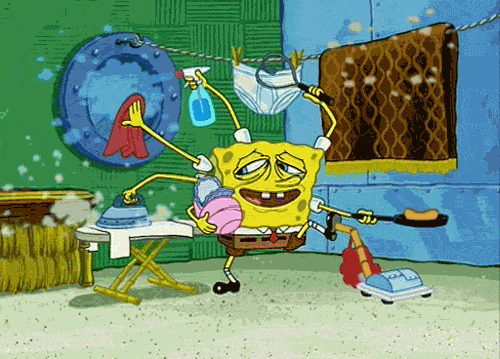 I mean, you might be a great multitasker, but you DESERVE a break.
Let's look at the details of the finger vibrator.
Shape
Its shape is a smooth oval.
Thanks to the semi-elastic band, you can hold it with just one finger, like this!
You get to lay back, relax and have it do its pleasure magic, while you relax your other hand, or use it to work with your dilator.
Beauty!
Vibrations
The main factor to consider when choosing a vibrator is which KIND of vibrations it offers.
There's the standard vibrations option, oscillations and air pressure play technologies.
The finger vibrator has standard vibrations that move from side to side, rather than the in and out movement of oscillations – which are more like tapping or thudding rather than vibrating.
And, we all crave different kinds of vibrations.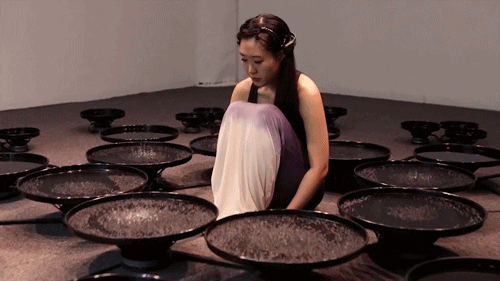 That's why standard vibrations also have 2 types – they can be more buzzy, or rumbly.
The finger vibrator is rumbly rather than buzzy. And I love that.
Rumbly sensations generally allow for a deeper pleasure and more of a full-body experience, while buzzy sensations CAN make you feel tingly and numb in the vulva region.
Vibrations (Modes)
The finger vibrator has 10 vibration modes.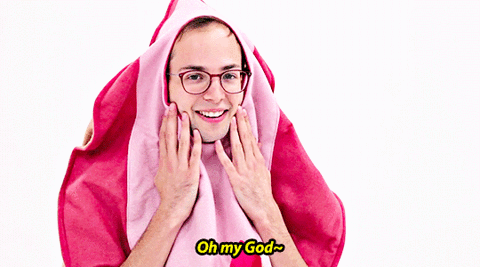 I've elegantly demonstrated them below in my own language.
1-3. brrrrrrrrrrrr (at 3 different intensities)
4. brbrrBRRBRR-brbrrBRRBRR-brbrrBRRBRR
5. br-br-br-br-br-br-br-br-br
6. BRRRRRRRRRRRRRRRRRRR
7. BR-BR-BR-BR-BR-BR-BR-BR
8. BRRR-BRRR-BRRR-BRRR-BRRR
9. br-br-brr-brr-BR-BR-BRR-BRR
10. BRRR-BRRR-BRRR-BRRR-BRRR
My favourite is number is 9!
Ease of Use
The finger vibrator has 1 button right at the top, at the far end of your finger when you wear it.
I found the button to be quite tough to press with the hand the vibrator is on, so I used my other hand to press it.
When you do, you turn the toy on and switch between the vibration modes. And hold the button to turn it off.
Overall, I found the toy to be easy to use.
Ease of Cleaning
The finger vibrator is NOT waterproof, so enjoy some alone time in the shower or the bath, or grab another toy if you prefer!
The finger vibrator is still easy to clean – just don't plunge it underwater.
Ease of Charging
The finger vibrator doesn't have a charger. It comes all set up with small batteries that you can replace whenever necessary.
Material
It's made of medical grade silicone – that's what you should be looking for!
Aesthetics
The finger vibrator is small, smooth and compact and is a light grey colour.
Discreetness
This toy isn't as quiet as the WHISPER quiet vibrator, Kip, but it's still pretty quiet.
It's discreetness is one of the big reasons it's perfect for a regular dilating routine.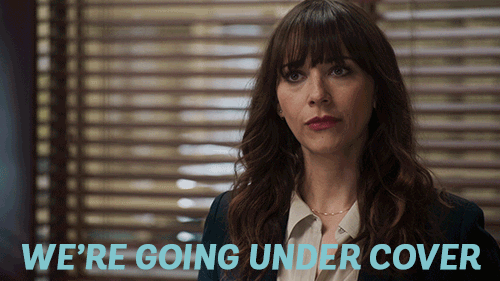 Yep, that's the motto of a dilating practice.
Not that experiencing pleasure in a noisy way is a bad thing! It's just that fitting a dilating practice among all of your other responsibilities around the house often calls for it to be a discreet activity.
Price (in USD)
The Horoscope Self Pleasure Kit retails for $40, which is among the lower-price point toys, for everything you get!
So…
What do you think about treating yourself to your very own Horoscope Self Pleasure Kit?
Please comment below with your thoughts, questions or objections about anything I shared! I'd love to hear what you think!
Also, I want to congratulate you for committing to your healing journey by doing your research and reading this!
Starting is the hardest step and that means you're well on your path to healing! Celebrate that fact today… Treat yourself, your deserve it!
And if you haven't gotten your hands on my free online course yet, get "Putting Vaginismus In The Past" now.
But wait!
A Surprise For You
I want to tell you about our giveaway!
The wonderful team at Bijoux Indiscrets generously offered to send a Horoscopes Self Pleasure Kit to send one lucky winner (matching their zodiac sign of course)!
That's a value of $40.
Want to win it?
To your pleasure!
– Katrin, with Love