For many vulva owners struggling with painful sex and vaginismus in particular, a daily practice with dilators is often part of the healing journey…
*If you're asking yourself "What are dilators?", you might first want to read about how dilating can help on your journey in healing vaginismus.
But dilating can be an incredibly uncomfortable and painful experience, if it's not done correctly and if the process is rushed.
A top tip I share when I guide people through this practice is to…
Use a vibrator to stimulate your clitoris and achieve sexual arousal – EACH time before you begin inserting a dilator and even during insertion!
Why is this important?
Well, it's crucial for the nervous system and subconscious mind to begin associate dilating practice with pleasure, instead of pain.
And…
Clitoral stimulation can exponentially speed up this re-wiring of the brain in favour of this and help you make progress with dilation.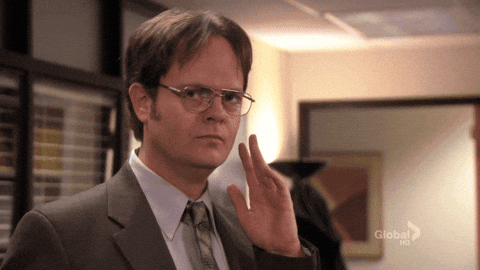 It can actually have you look forward to it!
The other benefit of clitoral stimulation before and during dilating is that it primes your vagina for penetration, by creating some natural lubrication and even loosening the pelvic floor muscles.
In itself, this wave of relaxation helps reduce the anxiety around penetration.
Neat, right?
So if you're comfortable with this idea, try having an orgasm before attempting penetration with a dilator.
There are plenty of friendly, clitoral vibrators out there to experiment with.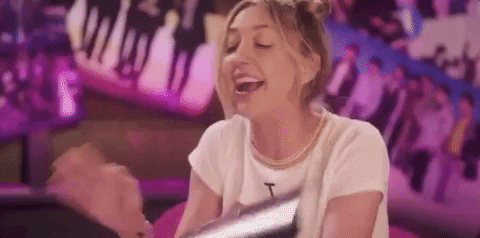 But what else can help with clitoral stimulation?
I wondered if there's a product out there that will help heighten the sensitivity of the clitoris, in order to increase pleasure and serve to make your dilating practice EVEN more effective and pleasant.
I figured that it's worth trying a product with a special ingredient that I've heard a lot of talk about recently – hemp seed oil.
If you haven't heard of hemp seed oil…
It's an ingredient that can stimulate blood circulation and pleasurable sensation, help with inflammation and overall ease tension and expedite healing.
This led to me finding HighOnLove Stimulating O'Gel, which is made with premium hemp seed oil.
The purpose of the o'gel is to be applied to the clitoris in order to exhilarate each gliding movement during stroking or penetration, making the area more pleasurable to the touch.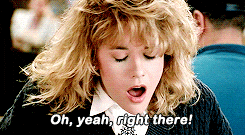 Also…
The oil does NOT have THC, the chemical responsible for most of marijuana's psychological effects.
Hemp seed oil does not produce a euphoric high or psychoactive effect. Instead, hemp seed oil can relieve pain, reduce anxiety, and help with insomnia.
I wondered how I would feel as it would get absorbed into my clitoris and if I'd really feel the heightened physical sensation…
Sensation
A few seconds after my partner applied two pumps of the o'gel on my clitoris, I felt a cooling sensation.
Almost like the first few bites of a minty gum, or like someone had allowed a cool breeze to pass through my legs and gently land on my vulva.
Then, it slowly but surely turned into a feeling of warmth.
It was super pleasant!
I didn't notice heightened sensitivity right away, but during being intimate with my partner, I did feel the sensation of my usual turn-ON be turned UP within the next 20 minutes.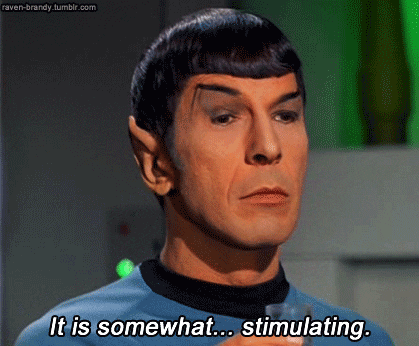 Funny how a little bit of gel can do that!
I can't say I noticed the psychological effects that I would imagine result from smoking marijuana.
It's not like I got high or anything!
But when it comes to the clitoral stimulation that I recommend in your dilating practice or otherwise, I would recommend that you give HighOnLove's Stimulating O'Gel a shot to increase the pleasure of the experience.
The o'gel is also water-based, so you can use it with any silicone dilator set you have, or silicone vibrator you're using. (Keep in mind, you shouldn't use silicone-based lubricant with silicone toys!)
Price (in CAD)
The HighOnLove's Stimulating O'Gel retails for $55, which is among the higher-priced of its kind on the market.
And…
I've partnered with HighonLove to provide you with a 15% discount! Just use code KATRINWITHLOVE at checkout.
The luxury experience was definitely worth it and the entire bottle supply of 30 ml will last a long time since you don't need a large amount to do the job!
So…
What do you think about using stimulating o'gel made with hemp seed oil?
Please comment below with your thoughts, questions or objections about anything I shared! I'd love to hear what you think!
Also, I want to congratulate you for committing to your healing journey by doing your research and reading this!
Starting is the hardest step and that means you're well on your path to healing! Celebrate that fact today… Treat yourself, your deserve it!
And if you haven't gotten your hands on my free online course yet, get "Putting Vaginismus In The Past" now.
But wait!
A Surprise For You
I want to tell you about our giveaway!
The ladies at HighOnLove generously offered to send their HighOnLove's Stimulating O'Gel to one lucky winner!
That's a value of $55 CAD.
Want to win it?
To your hint of pleasure!
– Katrin, with Love